20 typical dishes of Peru that you should not stop eating
Arts & Culture Family Fun Food & Drink Hot List Mini Break
Ceviche
The most recognized Peruvian gastronomic representative at international level. Reason for pride and national identity symbol. Its success is so great that it is served with various variations in other Latin American countries.
This delicious marine dish is mainly made based on pieces of fish, onion, chili, lemon juice and salt
. However and depending on the presentation, you can add sweet potato, corn, mountain court and seaweed (yuyo).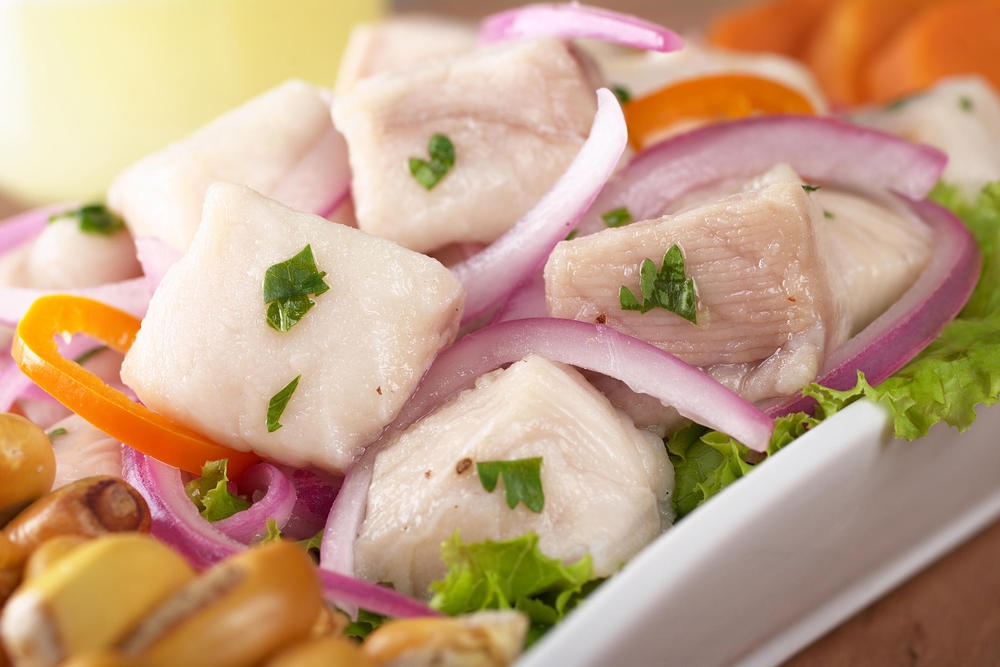 Ceviche
Grilled chicken
This typical flag dish is the most consumed in Peru, its exquisite flavor makes it a favorite when
Peruvian families get together
. The macerated chicken is cooked on the grill in a special oven, making it rotate on its own axis. This must-see in Peruvian cuisine is accompanied by a good portion of crispy potatoes and salad. This succulent dish is so important in Peru that the "
Grilled Chicken Day
" is celebrated on July 16 of each year.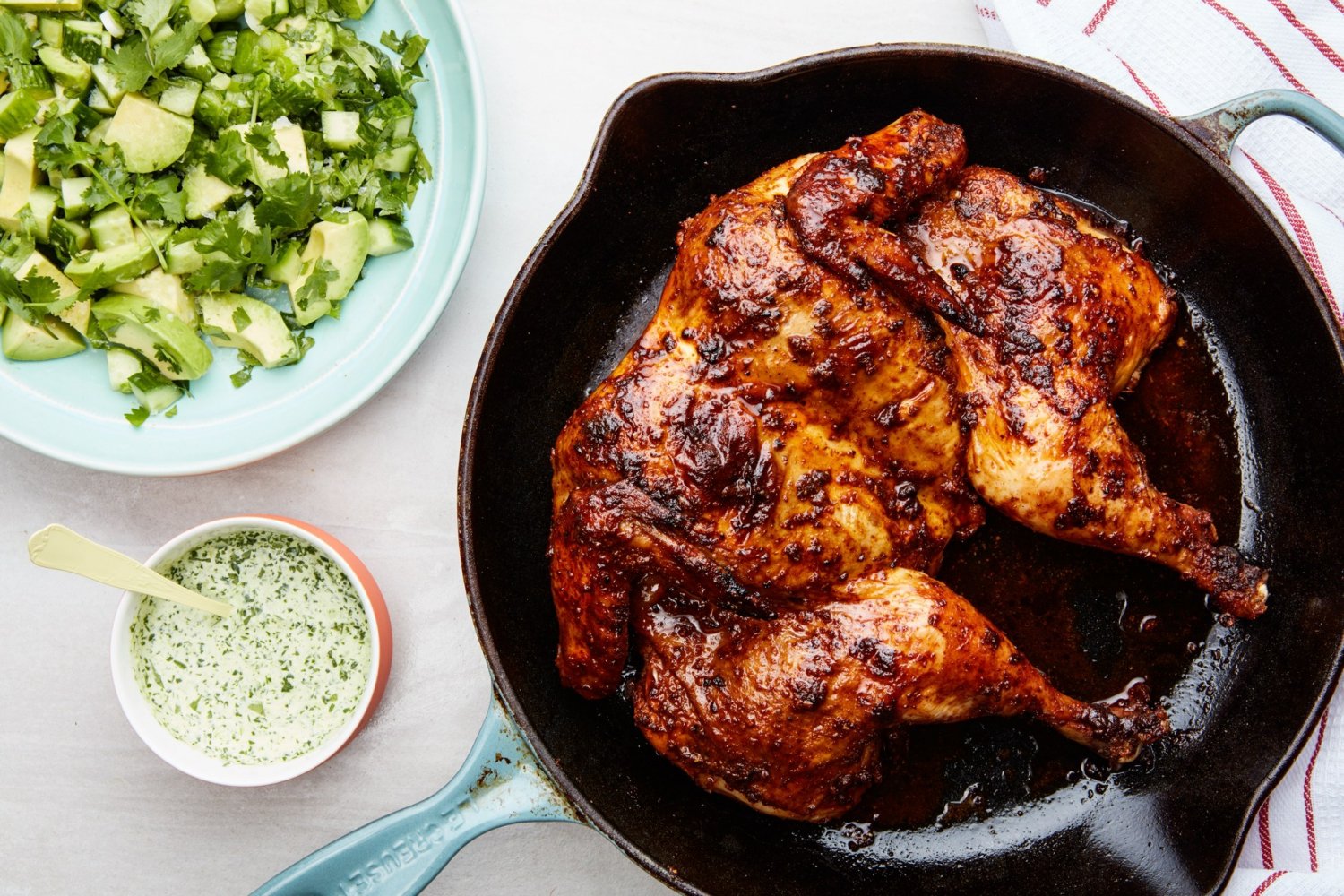 Grilled chicken
Cause Filled
Normally you can find this dish in 2 presentations: "Cause stuffed with chicken" and "Cause stuffed with tuna", both being extremely delicious.
Prepared based on yellow potatoes and green chili
, you can add different ingredients such as Peruvian corn, mayonnaise, avocado, hard boiled egg, olives and lettuce. It is presented in a circular form and decorated according to
the chef's taste
.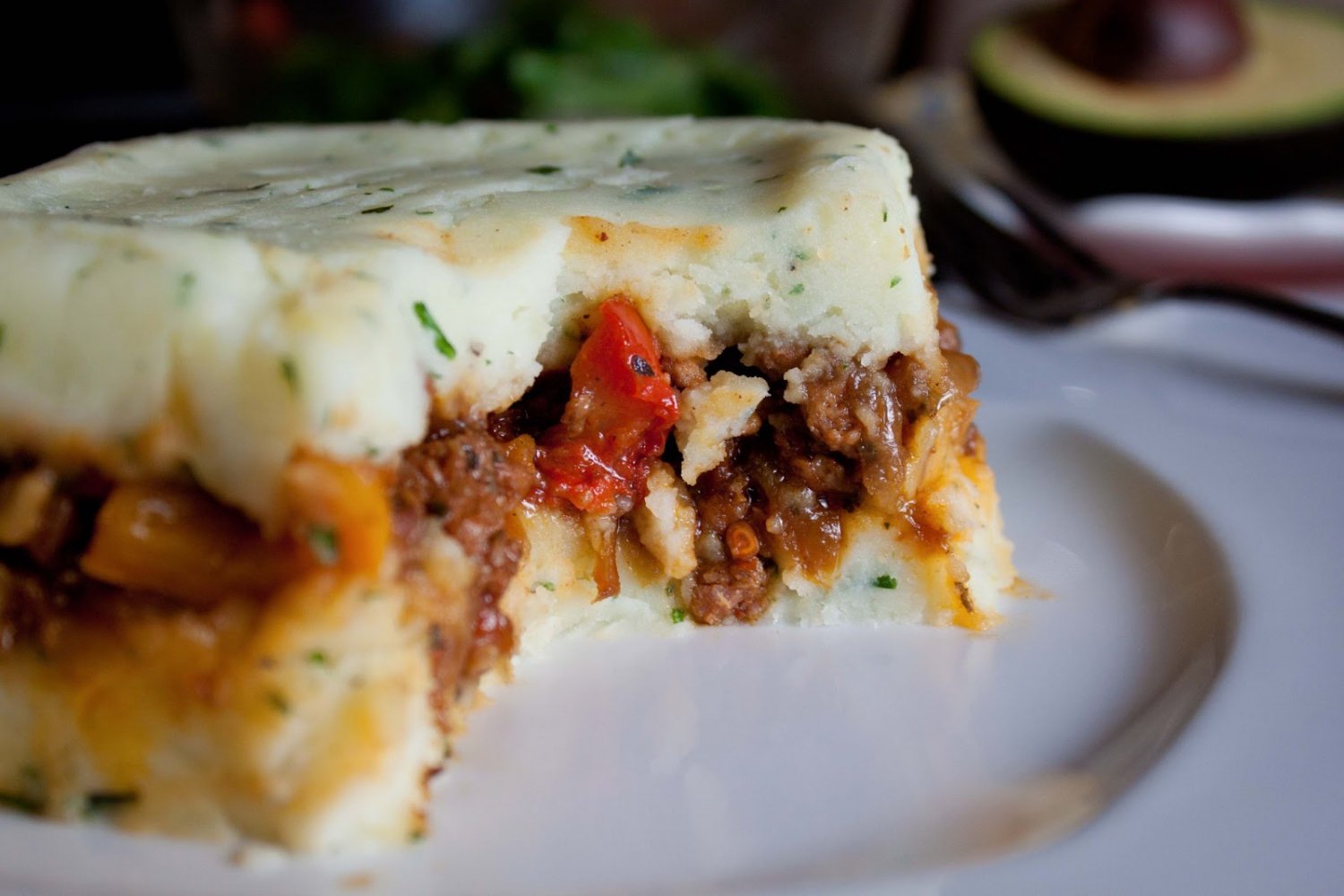 Cause Filled
Huancaina's style potato
It can be consumed as a starter or as a main course. This exquisite dish has its origins in the
city of Huancayo
, department of Junín. Milk, soda crackers, white cheese and chili pepper are poured into a blender. Next step pour the huancaína
cream in yellow potatoes
, finally decorating with lettuce and an olive.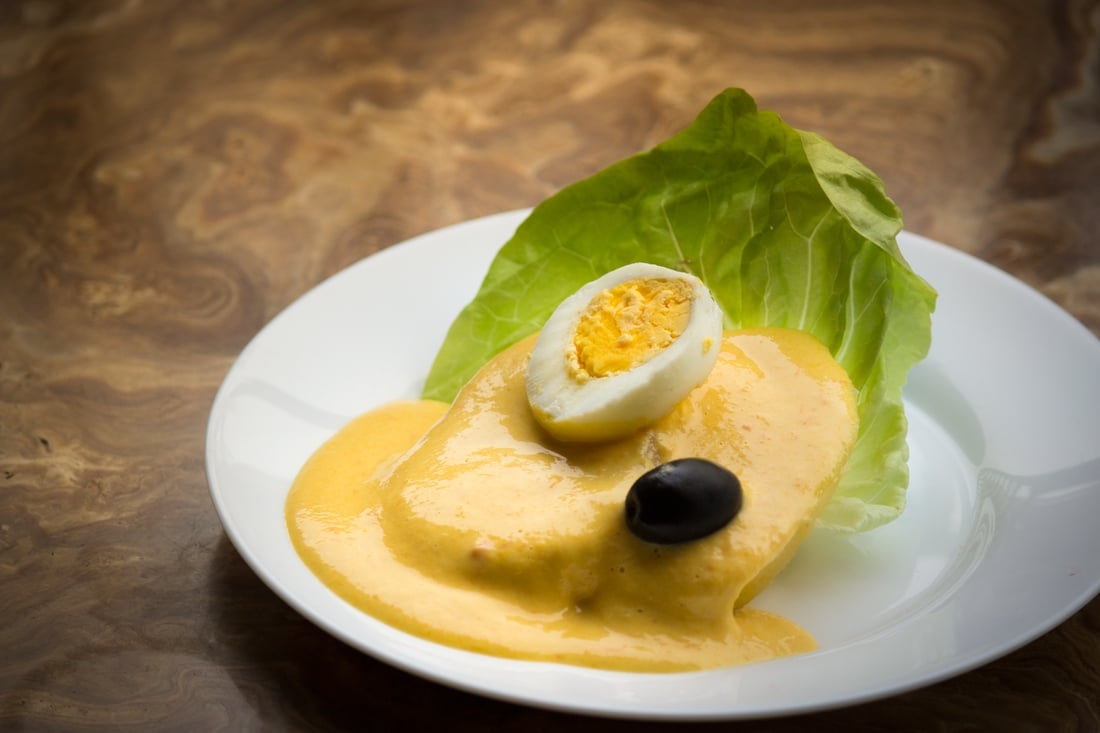 Huancaina's style potato
Chili pepper
It is a fusion dish of Quechua and Spanish ingredients. This delicacy typical of Peruvian cuisine consists of a thick cream made with
shredded chicken, bread, green chili, milk and broth
. Served with rice, Peruvian potatoes and decorated with olives, hard boiled egg and lettuce. Its spicy flavor makes it a
favorite in families
.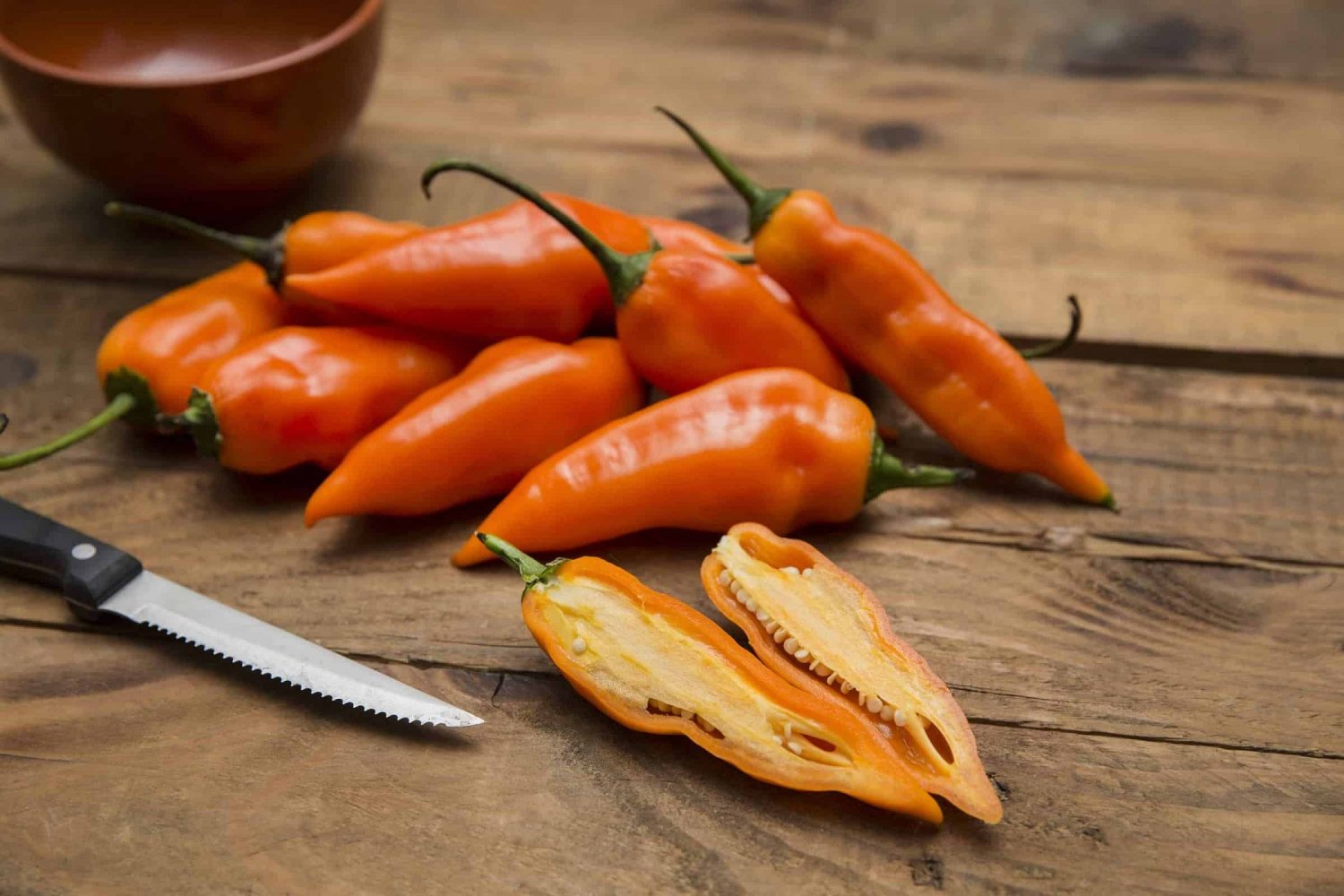 Peruvian yellow chili pepper
Barbecue
Made based on beef heart
, although it doesn't sound very appetizing, it's really delicious! Skewered in cane sticks and seasoned with chili pepper, the anticuchos are usually served accompanied by corn, golden or boiled potatoes and chili pepper. Its usually taken with the traditional purple chicha based on Peruvian purple corn.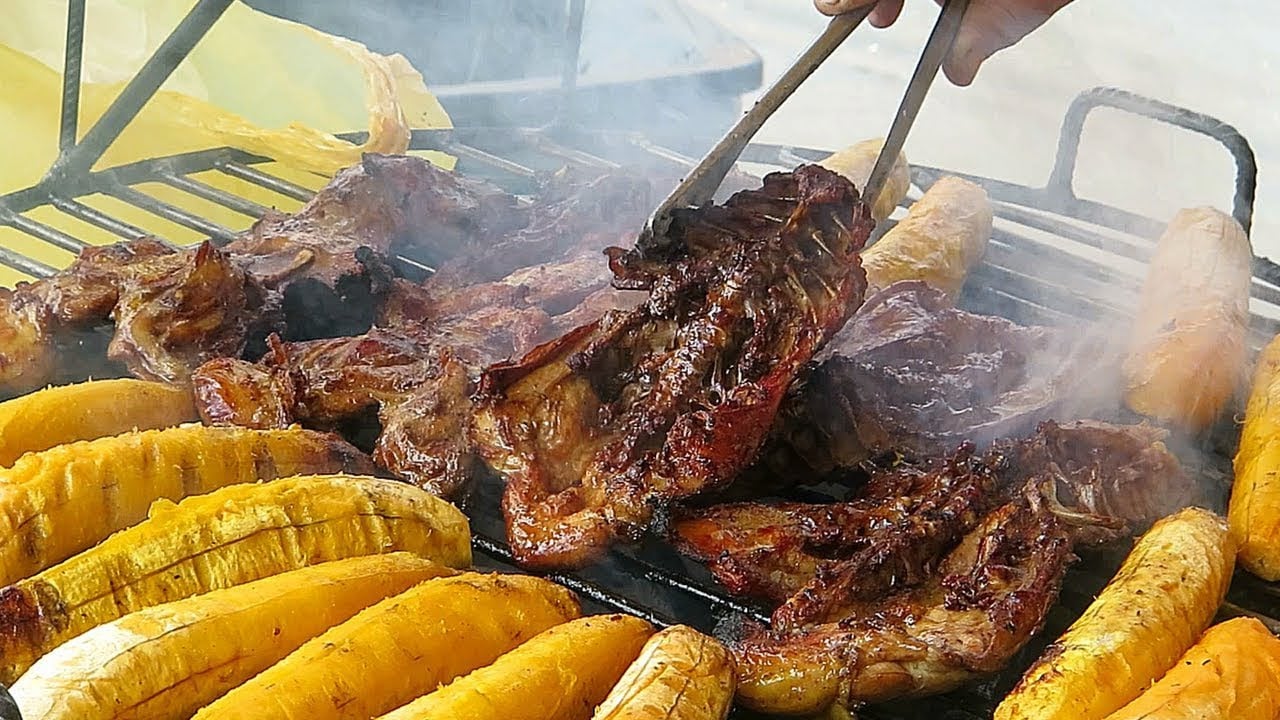 Barbecue in Lima, Peru. Grilling Amazon Fish, Bananas and Cutting Pork
Lomo Saltado
A traditional Creole dish from Peru
. Made based on pieces of meat, onion, tomato and french fries. Particular for its different preparation technique, placing all the ingredients in the hot pan and seasoning with pepper, ajinomoto and cumin. Usually, the sauteed loin is accompanied by rice.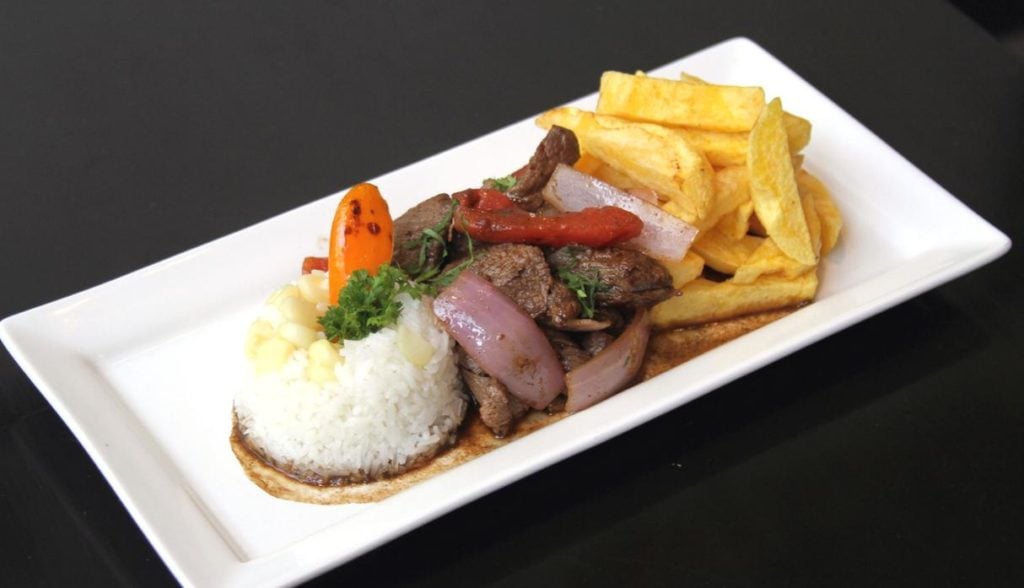 Lomo Saltado
Chicken rice
Grained rice with parsley and spinach (which gives it the green color) and cooked with baby beans, carrots and chicken prey. It is usually accompanied with
potato Huancaína
and decorated with onion.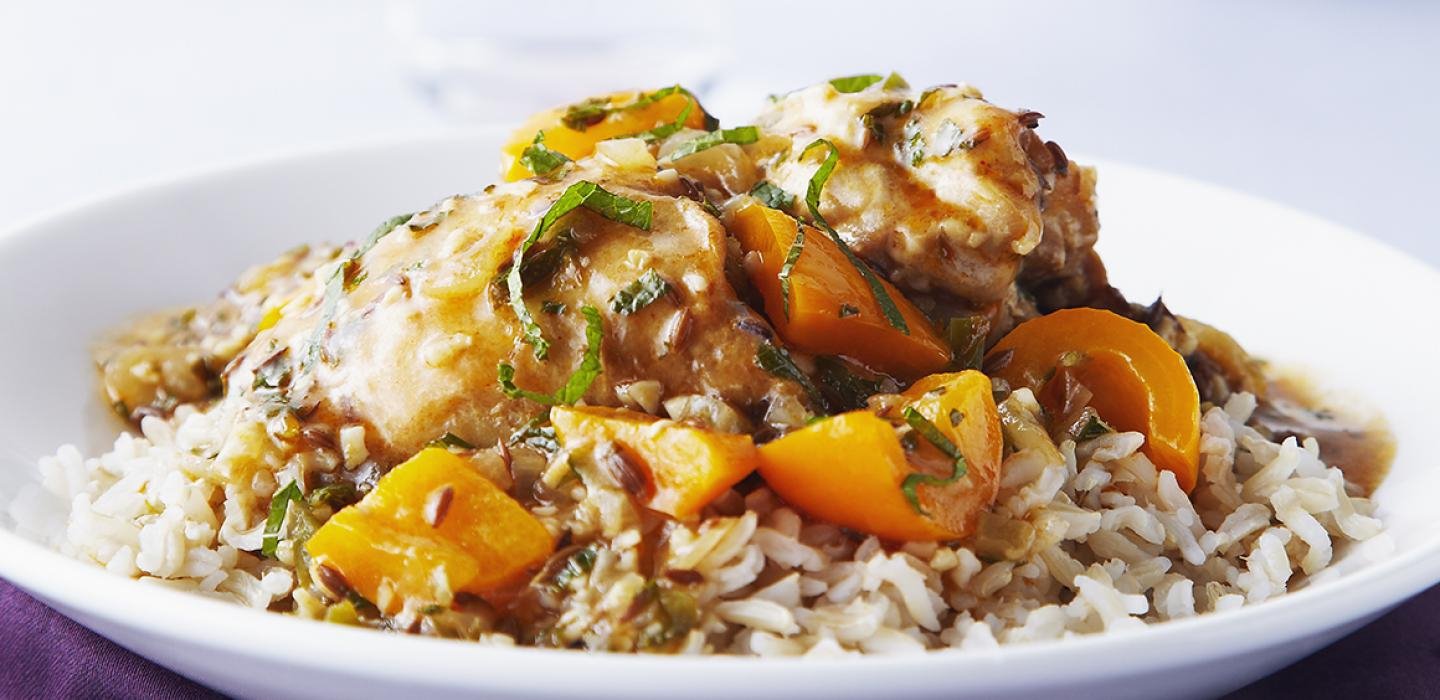 Chicken rice
Pachamanca
One of the most traditional dishes of the cuisine of the Peruvian highlands. Its way of preparing is quite particular, all its ingredients go into
cooking
in preheated stones placed on the ground. Pork, cow, guinea pig and chicken, together with potatoes, sweet potatoes, corn, pods and cassava are essential for a good pachamanca.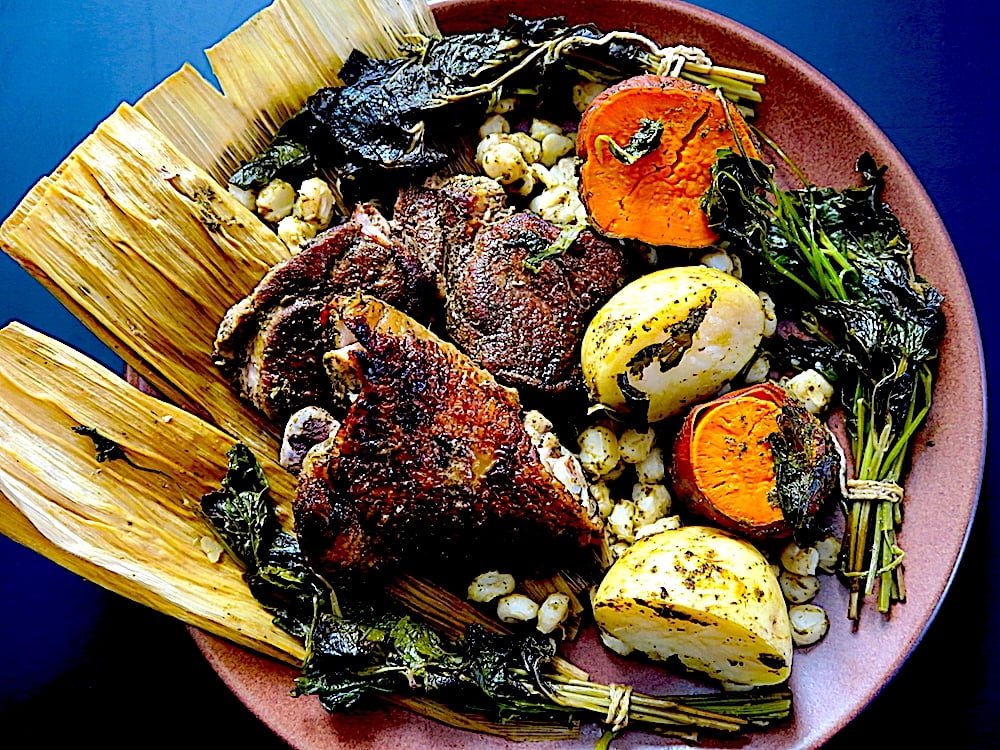 Pachamanca
Cuy Chacado
Quite peculiar and delicious, the Cuy Chactado is fried in plenty of oil,
usually in a kitchen made of stones
. Accompanied by boiled potatoes and salad, this dish is rich in protein and minerals.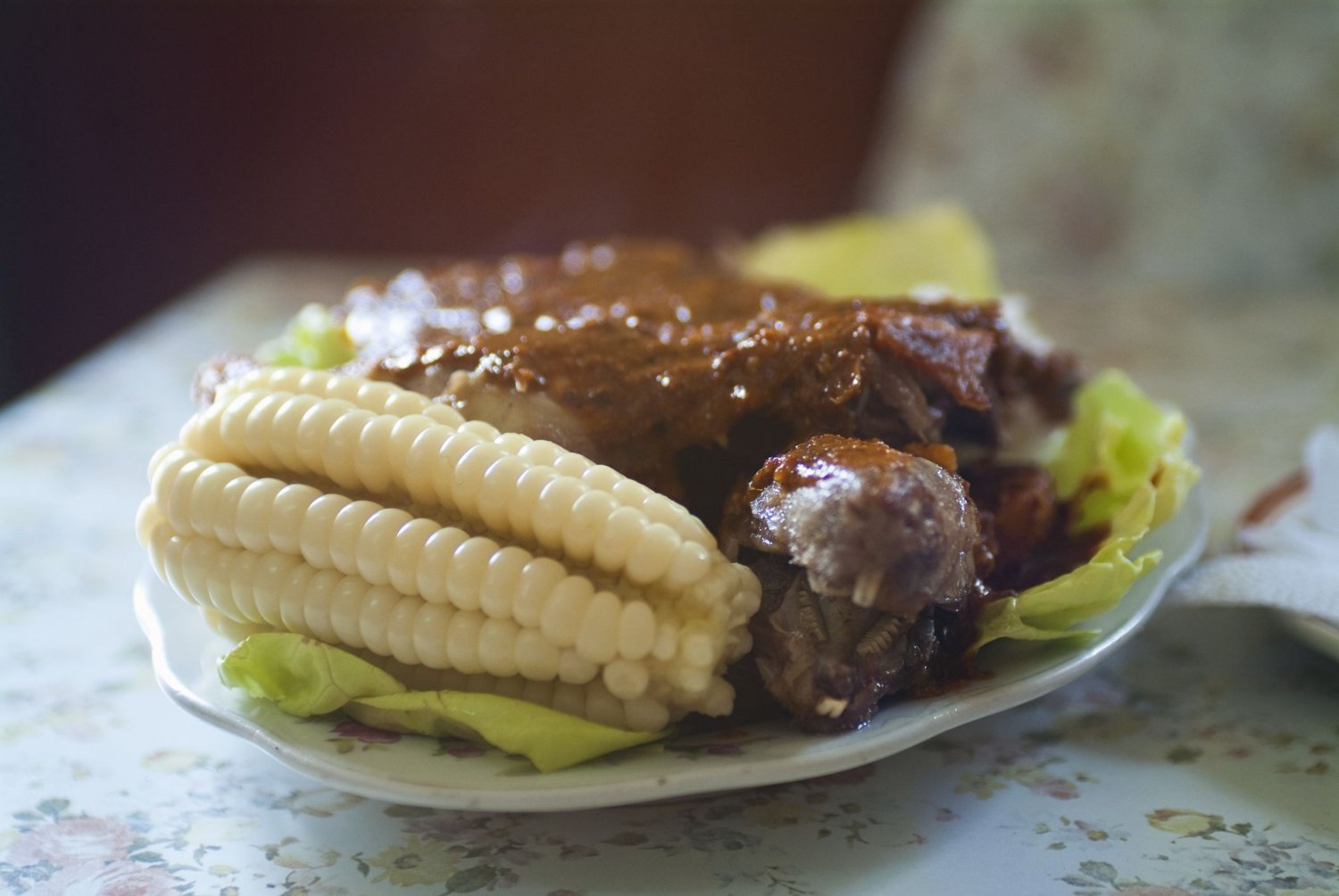 Cuy Chacado
Peruvian Juane
One of the most representative dishes of jungle cuisine. Although there are several types of Juane, the ingredients of the original are cassava, rice and chicken. These are wrapped in banana leaves or Bijao leaves.
It is traditionally accompanied by Chicha de Jora.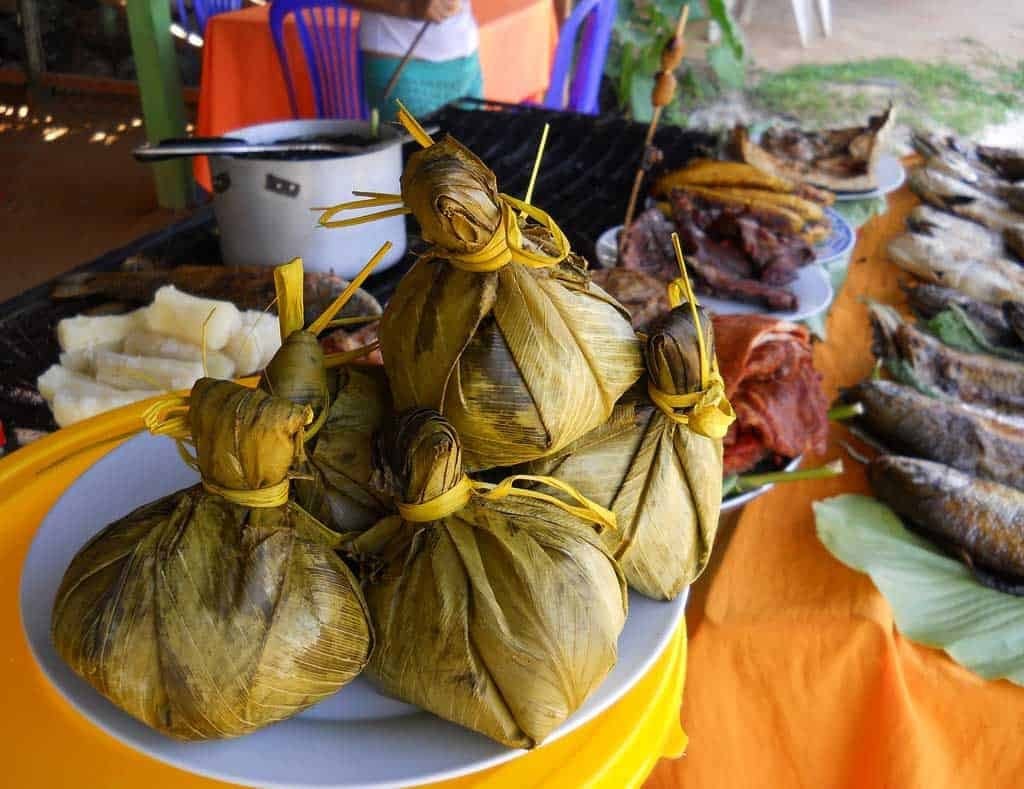 Peruvian Juane
Tacacho with jerky
Another representative dish of the
Peruvian jungle
. The tacacho is a dough made based on banana plantain, while the cecina and chorizo ​​is pork. It is usually prepared on the grill. It is prepared with different traditional spices from this part of Peru, which gives it that
characteristic local flavor
.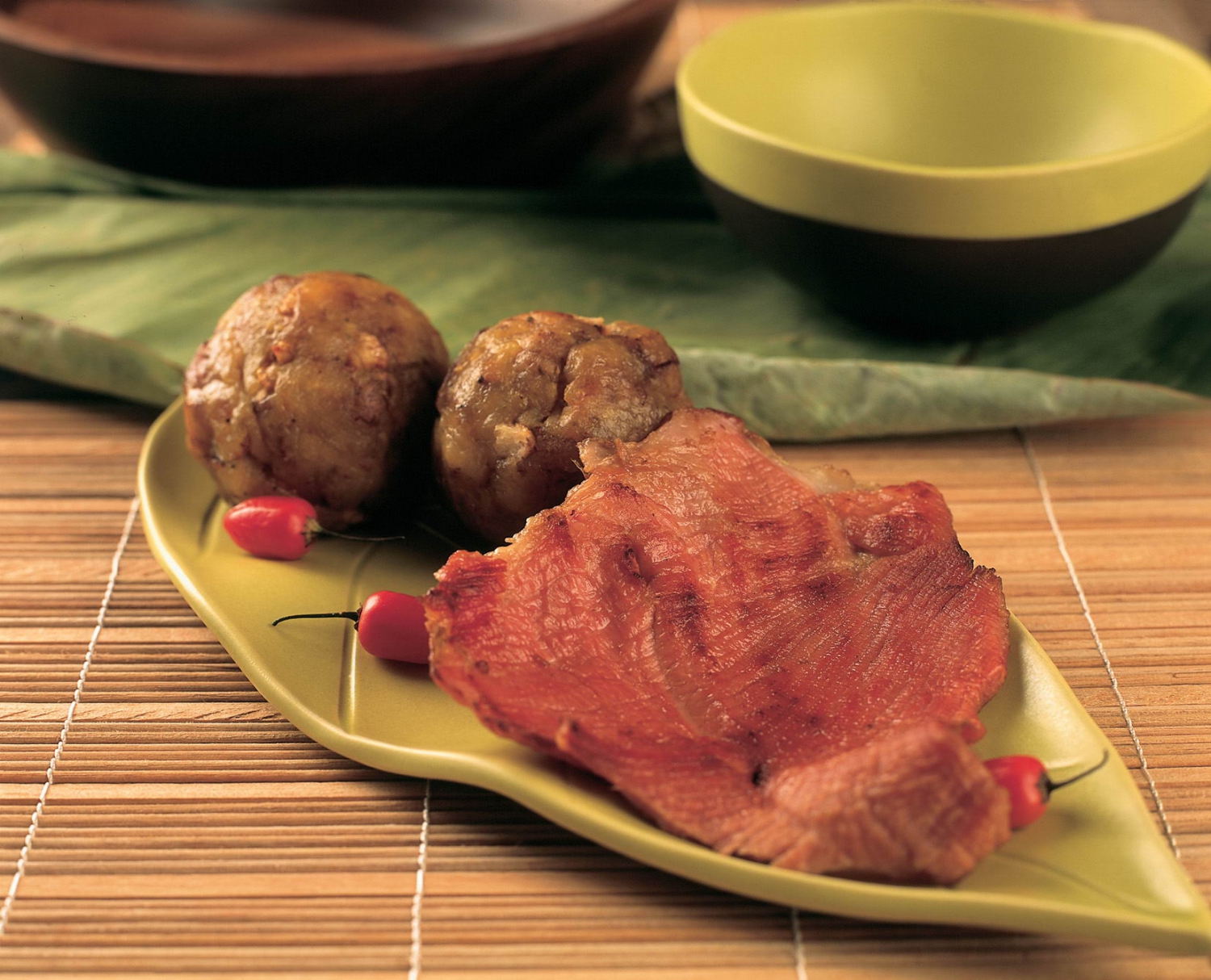 Tacacho with jerky
Carapulcra
Typical traditional Peruvian
dish prepared with parboiled dried potatoes and accompanied by pork or chicken meat. The carapulcra is seasoned with spices such as ají panca, ají mirasol and garlic.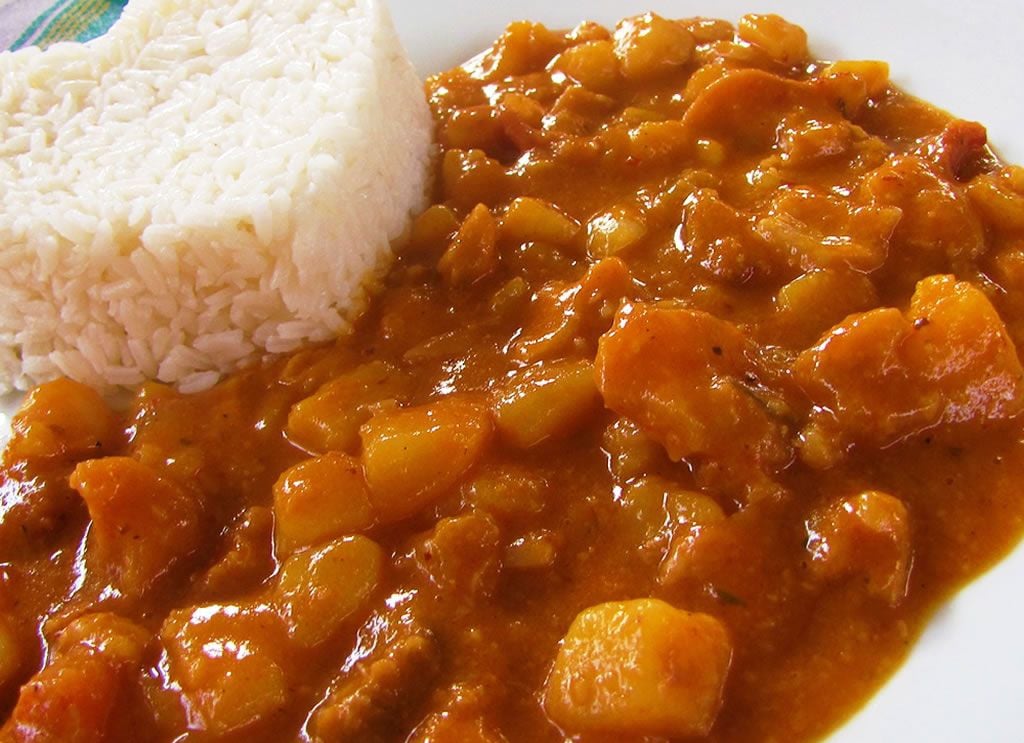 Carapulcra
Stuffed potato
Fried potato dough in plenty of oil and stuffed with meat, onion, olive and hard boiled egg. It is a good option of food to the step, it can be found in different food stalls,
mainly in Lima streets
.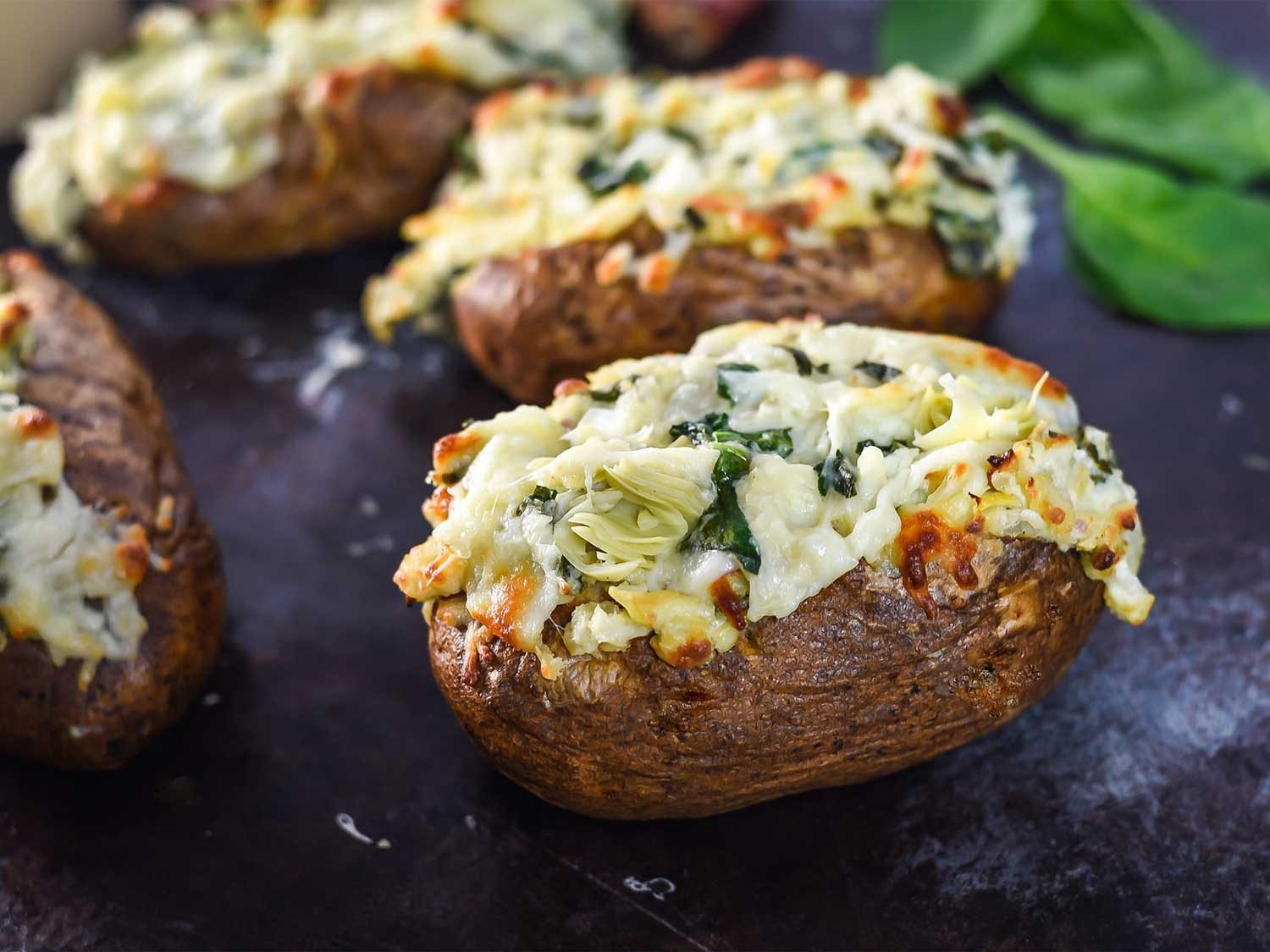 Stuffed potato
Stuffed hot pepper
The most representative of Arequipa cuisine. Rocotos are stuffed with ground meat, peas and cheese. Next step, seasoned with cumin and chopped parsley. Although it is
traditional of Arequipa
, it can be found in Lima without problems.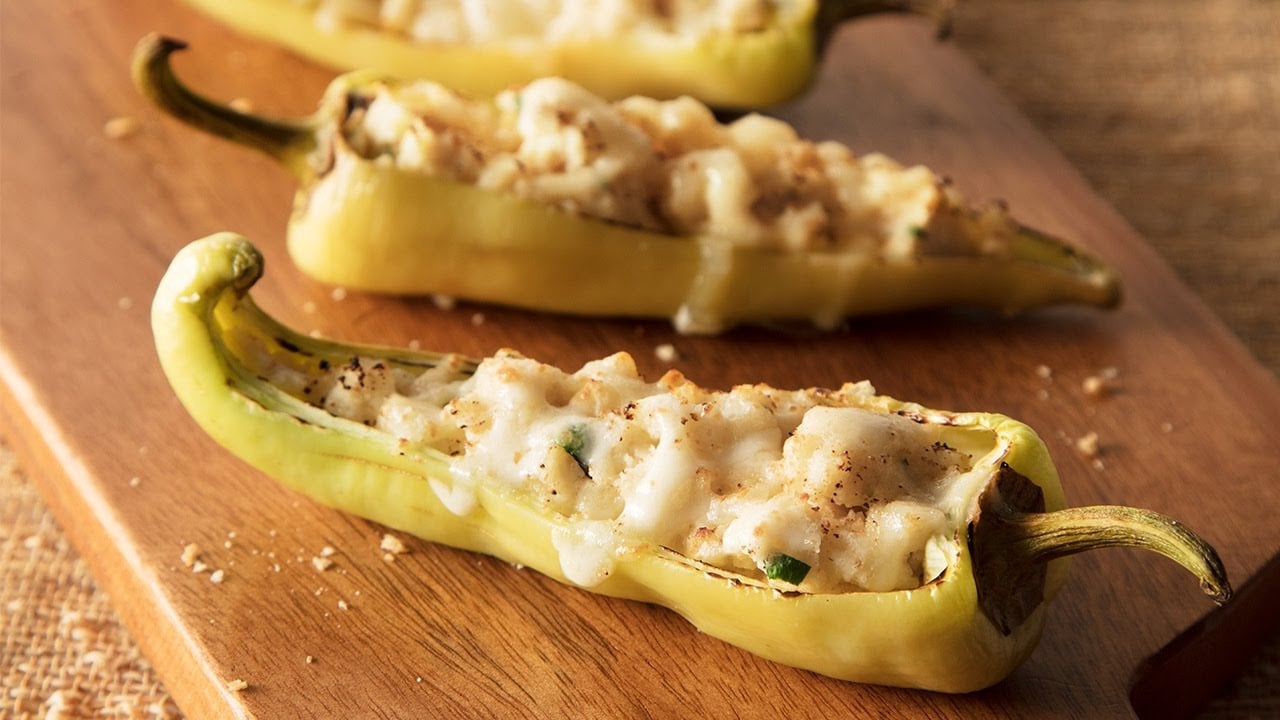 Stuffed hot pepper
Olluquito with Charqui
Its two main ingredients are
exclusively from Peru
: the olluco that is a tuber that grows in the Andes area and the charqui is dried llama meat.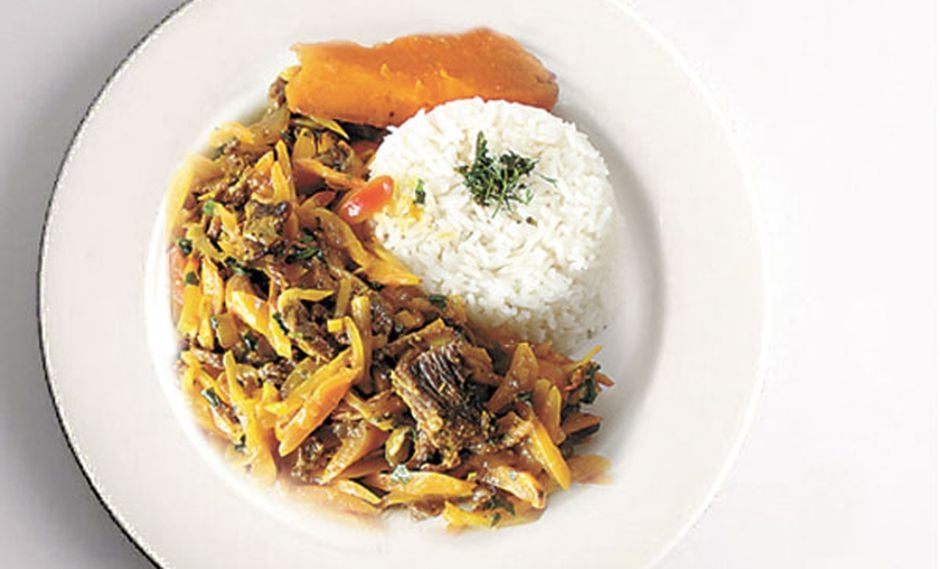 Olluquito with Charqui
Cau Cau
Prepared with parboiled parboiled tripe and diced potatoes. Seasoned with different spices such as cumin, garlic and chopstick.
It is served with grained rice and can be decorated with parsley
.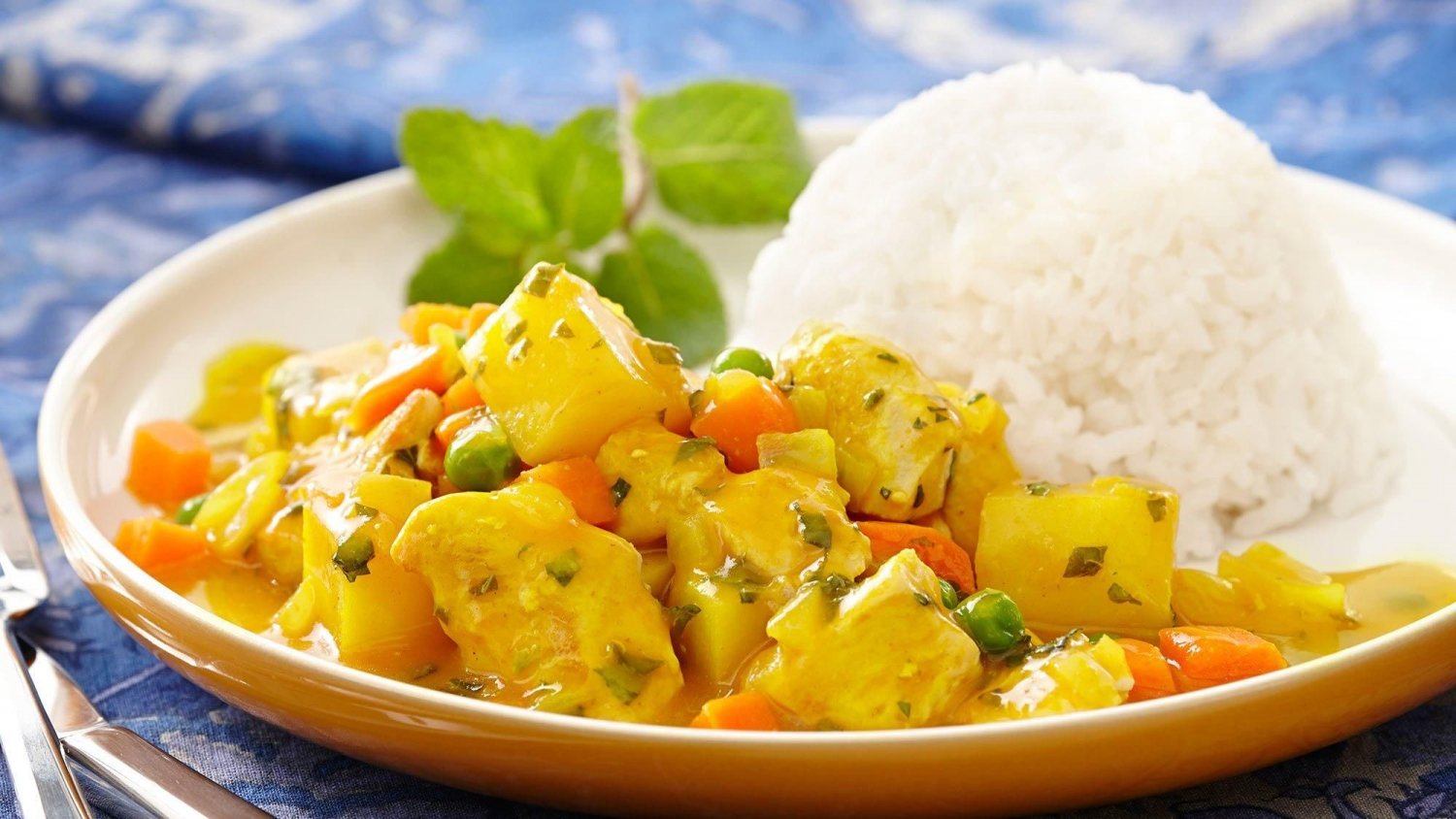 Cau Cau
Peruvian Chaufa Rice
Created by the
fusion of Chinese and Peruvian food
. It consists of fried rice accompanied by chicken pieces, egg tortillas and different types of meat. A classic of Peruvian cuisine, being able to find this delicious dish in the famous "Chifas".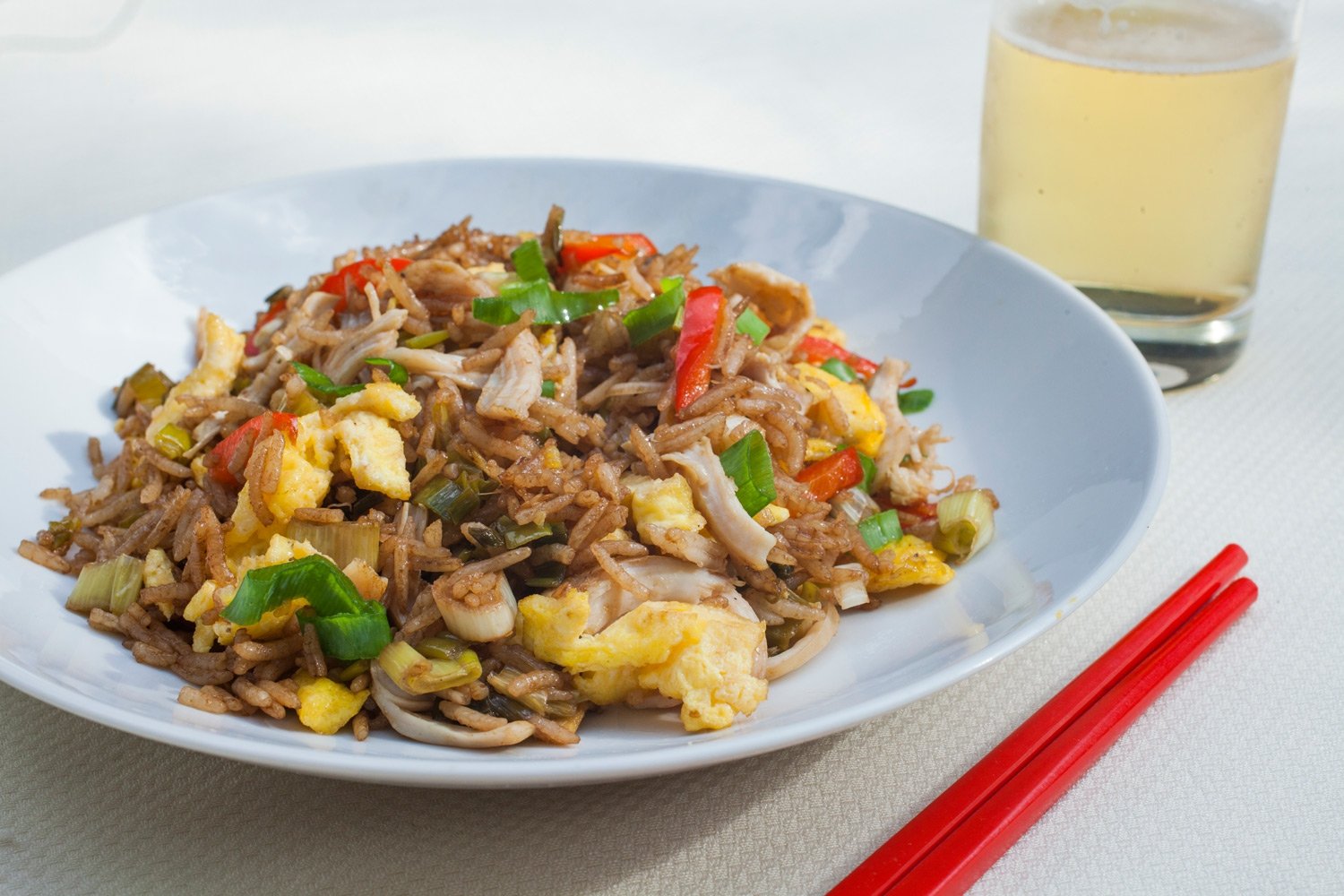 Peruvian Chaufa Rice
tacu tacu
Based on a mixture of grained rice and beans from the previous day (beans, lentils, pallares, etc). It can be accompanied with pieces of chicken, meat or fried egg. A little olive oil will give it a special touch.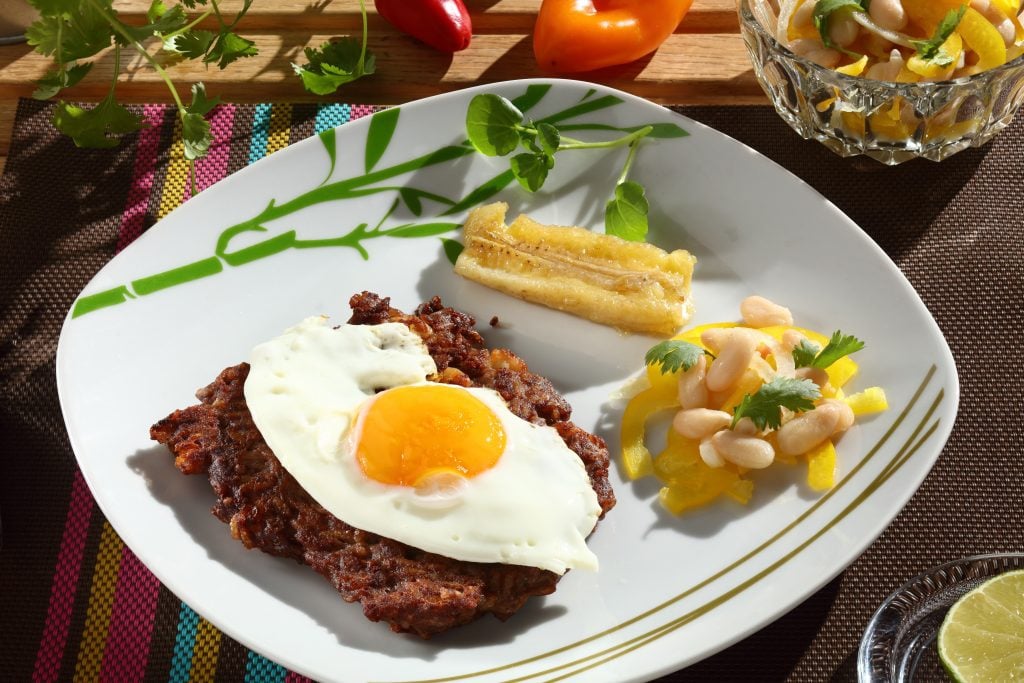 tacu tacu
Tamales
Used as a main course in most Peruvian dishes. Prepared on the basis of corn, it is filled with pork, beef or chicken. You can also include pieces of
hard-boiled egg, olives and peanuts
.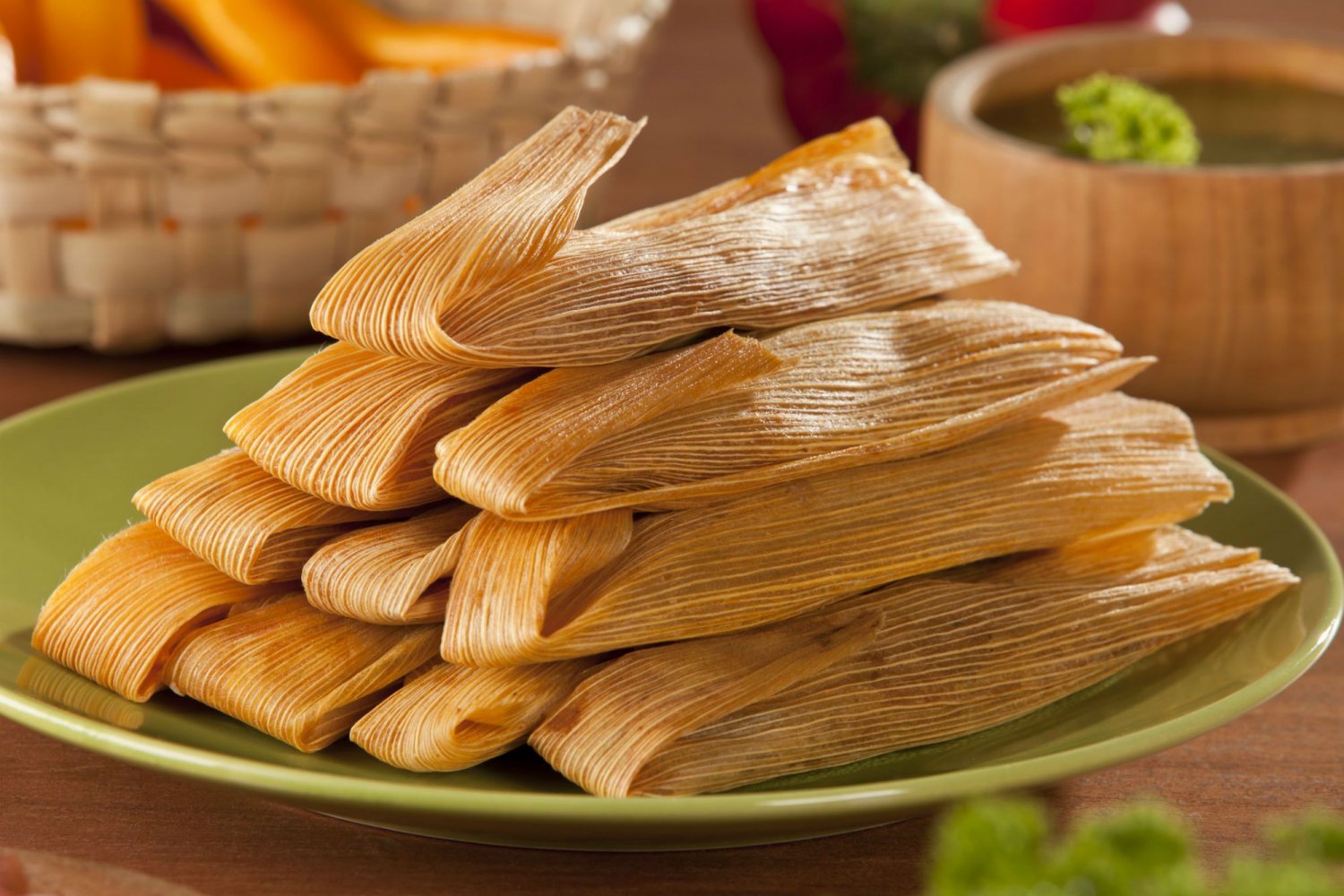 Tamales