Eat in lima typical dishes of Peruvian gastronomy
Family Fun Food & Drink Lifestyle Mini Break
Peruvian food has always been in fashion with its delicious recipes that are a boom among the inhabitants of the country. Eating in Peru is always a delight when trying their traditional dishes.
Suggestion: Gastronomic tour and Peruvian cooking workshop
Before continuing, let me tell you that I have lived in Lima, and I had a great time with its extensive
culinary
offer in several of its best restaurants and market stalls with its varied prices. Also, when I lived in Iquitos, many times I had to take a plane there, just to satisfy the gluttony, one of the seven deadly sins.
Ceviche
Start with this flag dish, considered National Heritage. Everyone knows and is inspired by this delight that satisfies (even with few ingredients) even the most demanding palate. There are variants of
fish Ceviche
: mixed (with
seafood
), with chicken, even with alpaca. Peruvian mixed ceviche in a restaurant in Sydney, Australia.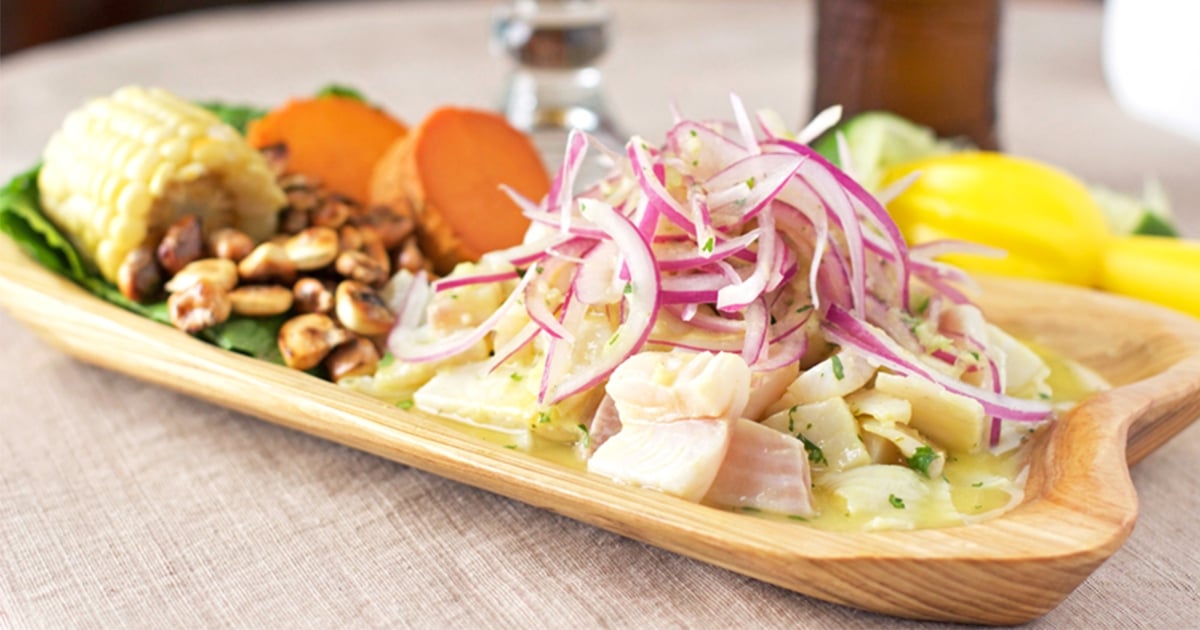 Peruvian Fish Ceviche
Cause Filled
Peru
has a variety of
potatoes
(potatoes) and the Causa Rellena is based on this versatile Andean tuber. It is a form of a cake and in whose center
chicken with mayonnaise
is added. Some people also usually put tuna, variety of my preference. It is best to use the yellow potato for its preparation, it is softer, easier to cook and very delicious.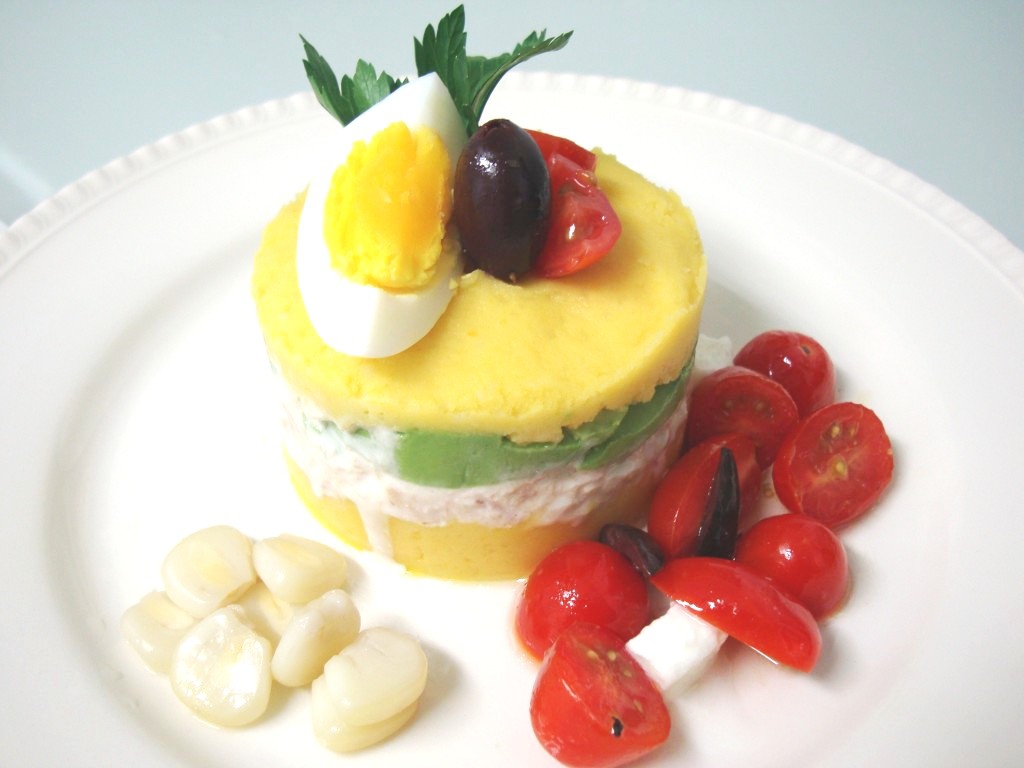 Cause Filled
Lomo Saltado
My palate whispers thinking of
Lomo Saltado
, which is usually with beef (veal) cut into pieces and lightly cooked over low heat to catch a point of flavor. It is accompanied with double fries, made at the time. Feel the juicy rice with the tenderloin, it is a poetry to your sense. There are also
chicken and fish
.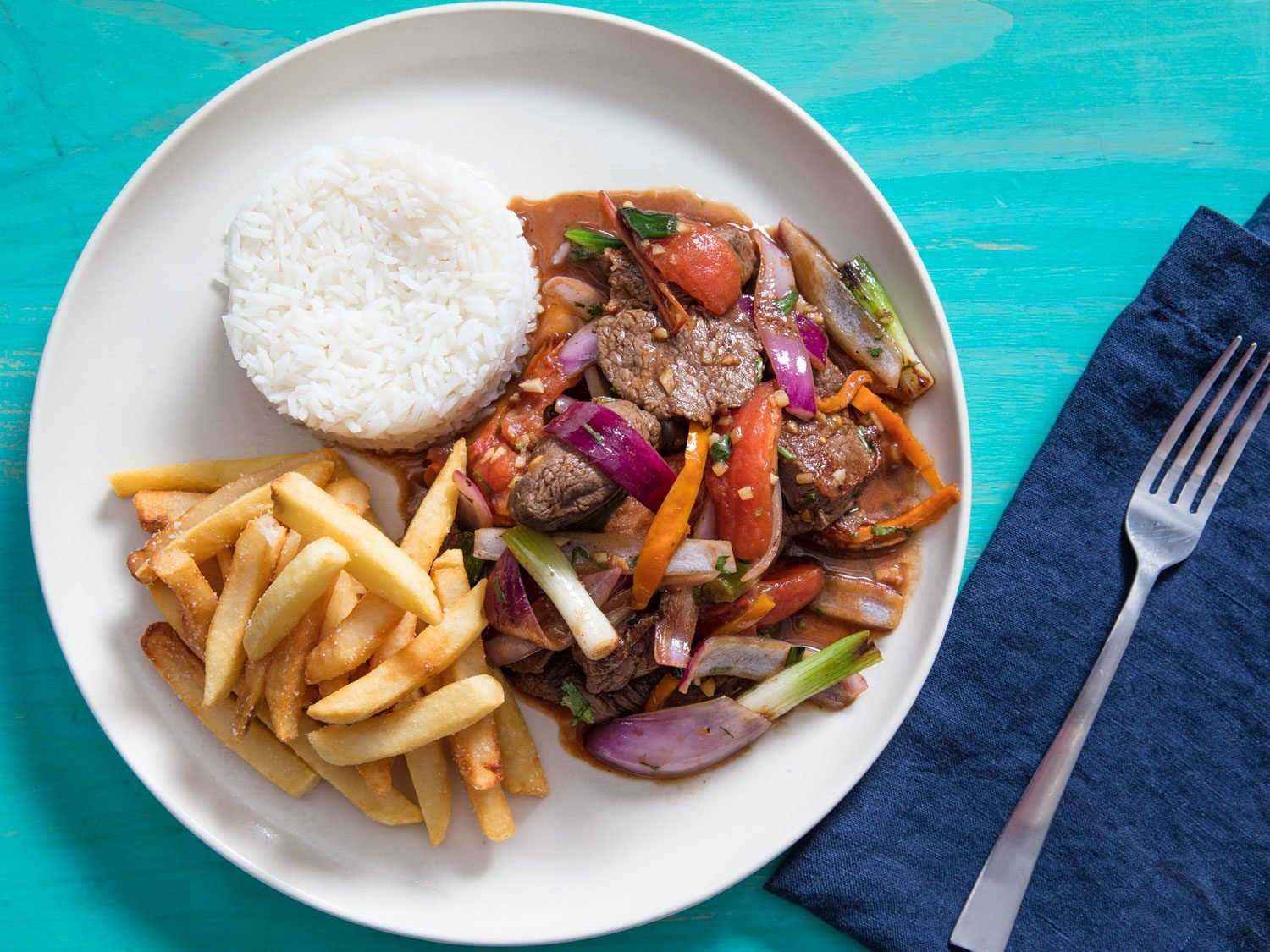 Lomo Saltado