The best beaches in Peru PART 1
Adventure Family Fun Inspiration Lifestyle Sports Top 10
Our Top Experiences and Tours in Peru:
If youʻre booking your trip to Peru last minute, we have you covered. Below are some of the top tours and experiences!

With its 2500 km of coastline, the Peruvian shores are full of surprises and still unpopular wonders, because they are less frequented by travelers, are ideal for finding peace and discovering dreamlike landscapes.

Bordered by the Pacific Ocean, Peru becomes a true paradise for

surfing, swimming

and sun, after spending a long day

discovering Peru

and its mystical treasures, it is good to relax on one of its beaches.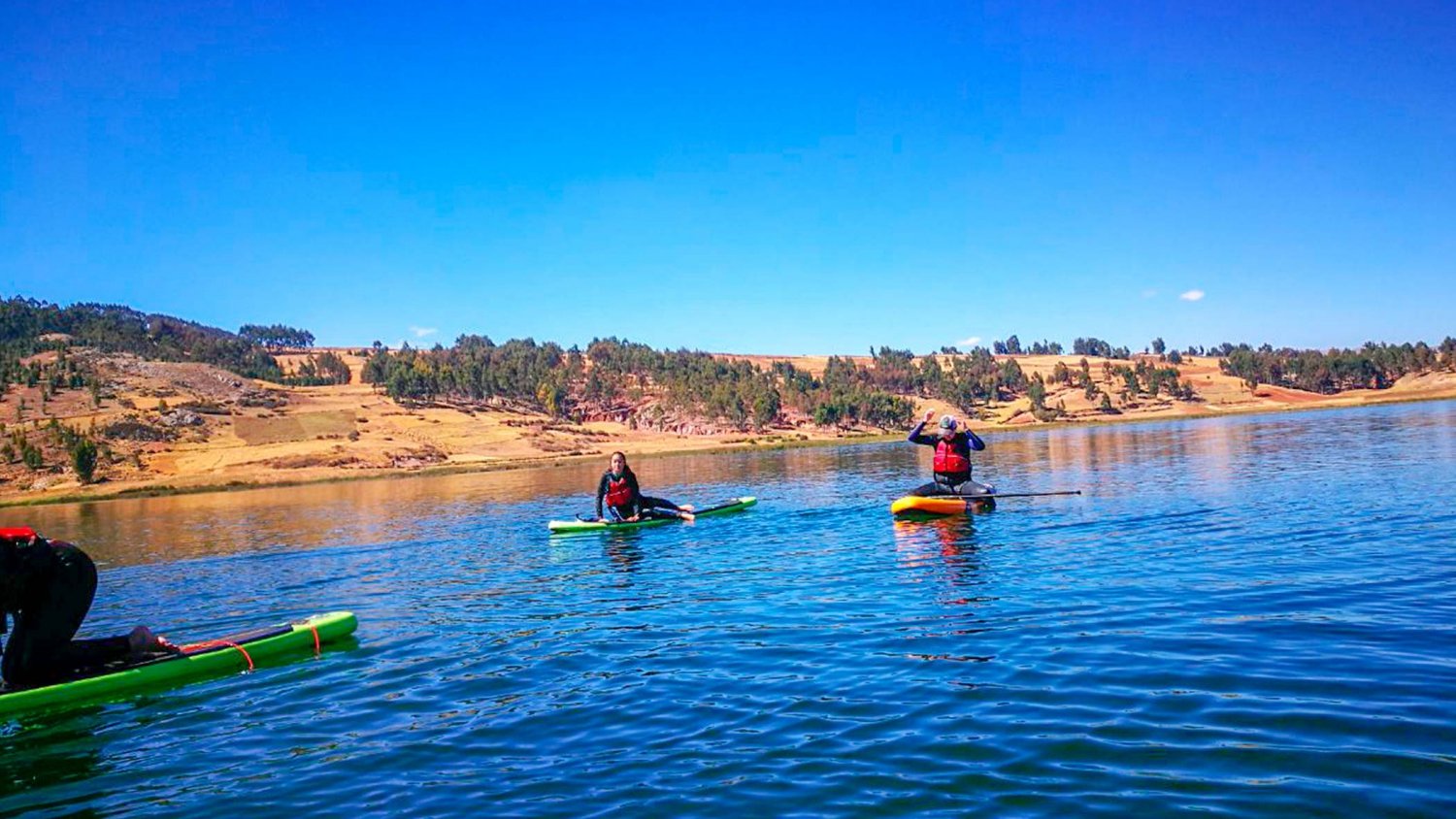 Peru water sports
Considered as one of the best beaches in South America, it is the main destination of surfers, the beach of Máncora, located in the city of Piura, is characterized by its huge waves caused by the sea current, towards the period of December and January.
Máncora
is the most famous seaside resort in Peru, surrounded by a dreamlike environment and its warm waters make this beach one of the most beautiful in the country, where you can enjoy relaxing activities, laze on the beach, visit the natural spa, perform Yoga, meditation and other
sports activities while surfing or diving
, besides being beautiful, Máncora is a city that moves, perfect for the party.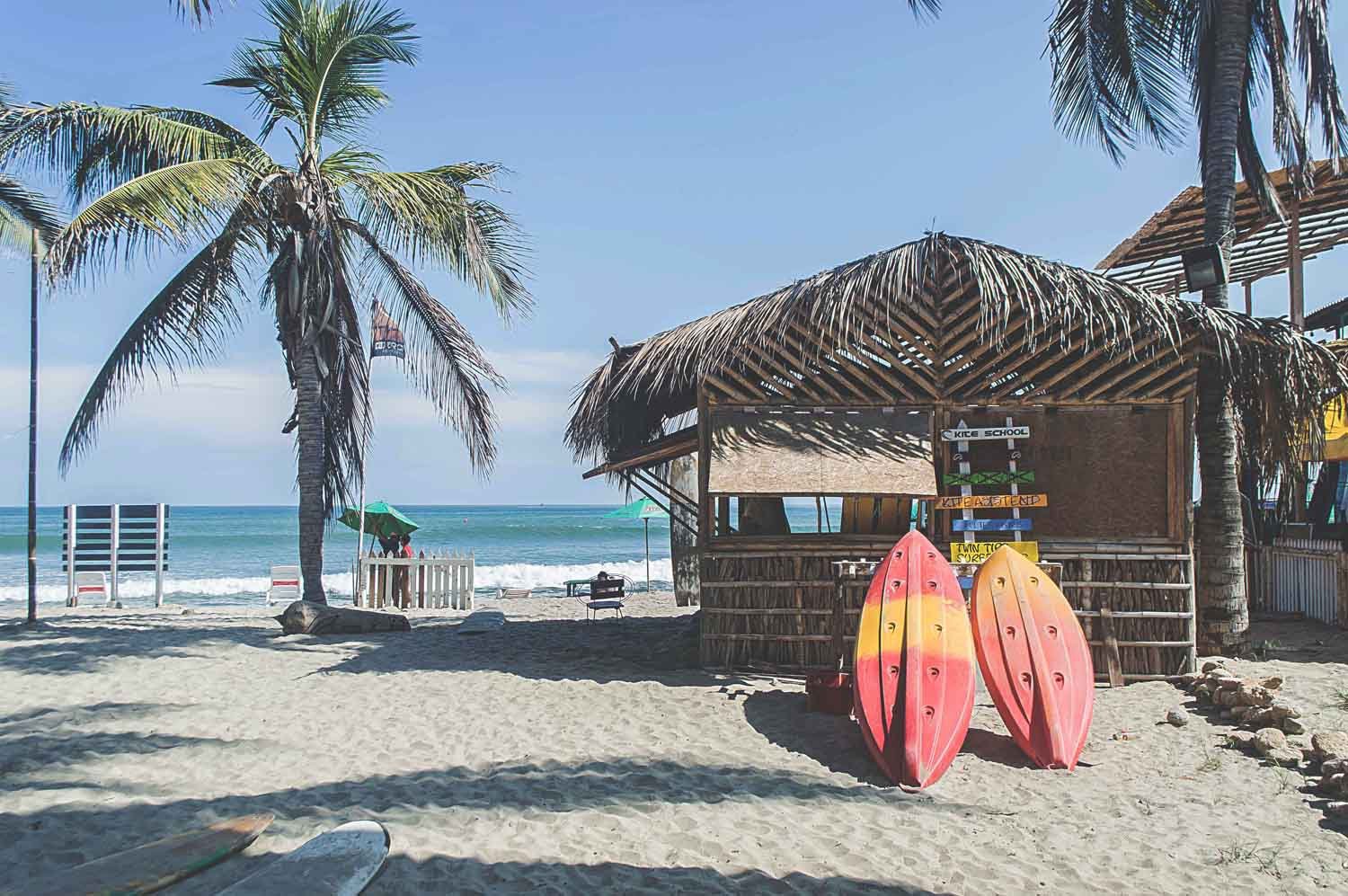 beach of Máncora, Peru
To the south of Máncora,
Playa Las Pocitas
is ideal when you decide to go to the South American country, which owes its name to the small pools that form between the rocks of the coast, with the tides and where it is possible to bathe, lined with palm trees,
the Pocitas beach is quieter
, almost exclusive, because it is relatively far from the coastal town of Máncora.
For being quiet and away from tourists,
Pocitas
is considered one of the best beaches in Peru, for being sublime and surprising, moving to the rhythm of the marshes, hot water wells appear and disappear, in addition this rocky coast also offers beaches of sand, which provide a beautiful contrast that causes happiness in the little ones.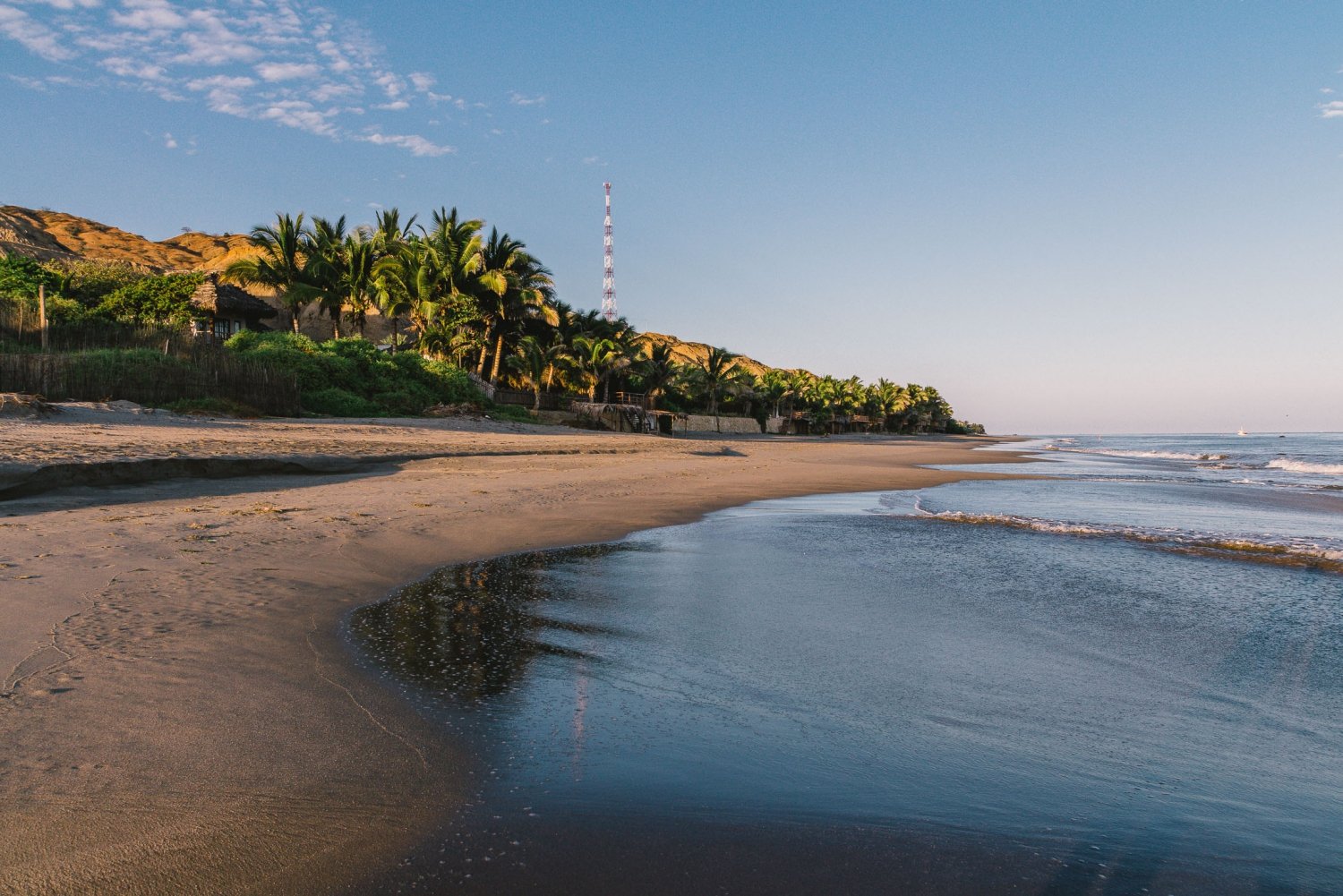 Playa Las Pocitas, Peru
Also located in the city of Piura, the beach of
Punta Nunura or Shode
is desert and very wild, this particularly wild beach offers a landscape of sand dunes and rock formations in white granite.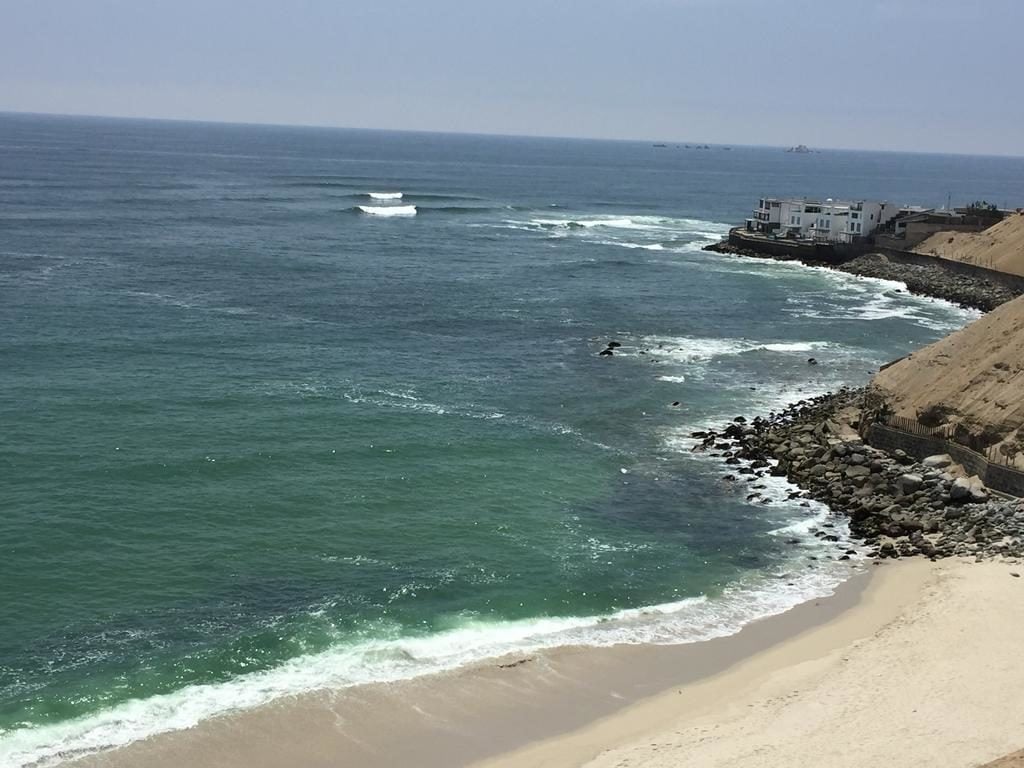 Punta Nunura, Peru
A paradise that deserves to be among the best beaches in Peru, where its warm waters are perfect for
swimming and relaxing
, but also so that you can observe dozens of
turtles and dolphins
, for this you must go out by boat to get a better view of this dignified landscape from a movie set, and greet your aquatic inhabitants.
For lovers of calm and tranquility, Colán is a true no man's land, located not far from the town of
San Lucas de Colán
, this almost deserted beach is decorated with wooden cabins and stilts, where when it leaves the sun, you can see the boats of the fishermen who return from their trip and show their loot to the locals, giving their visitors the landscape of a true postcard.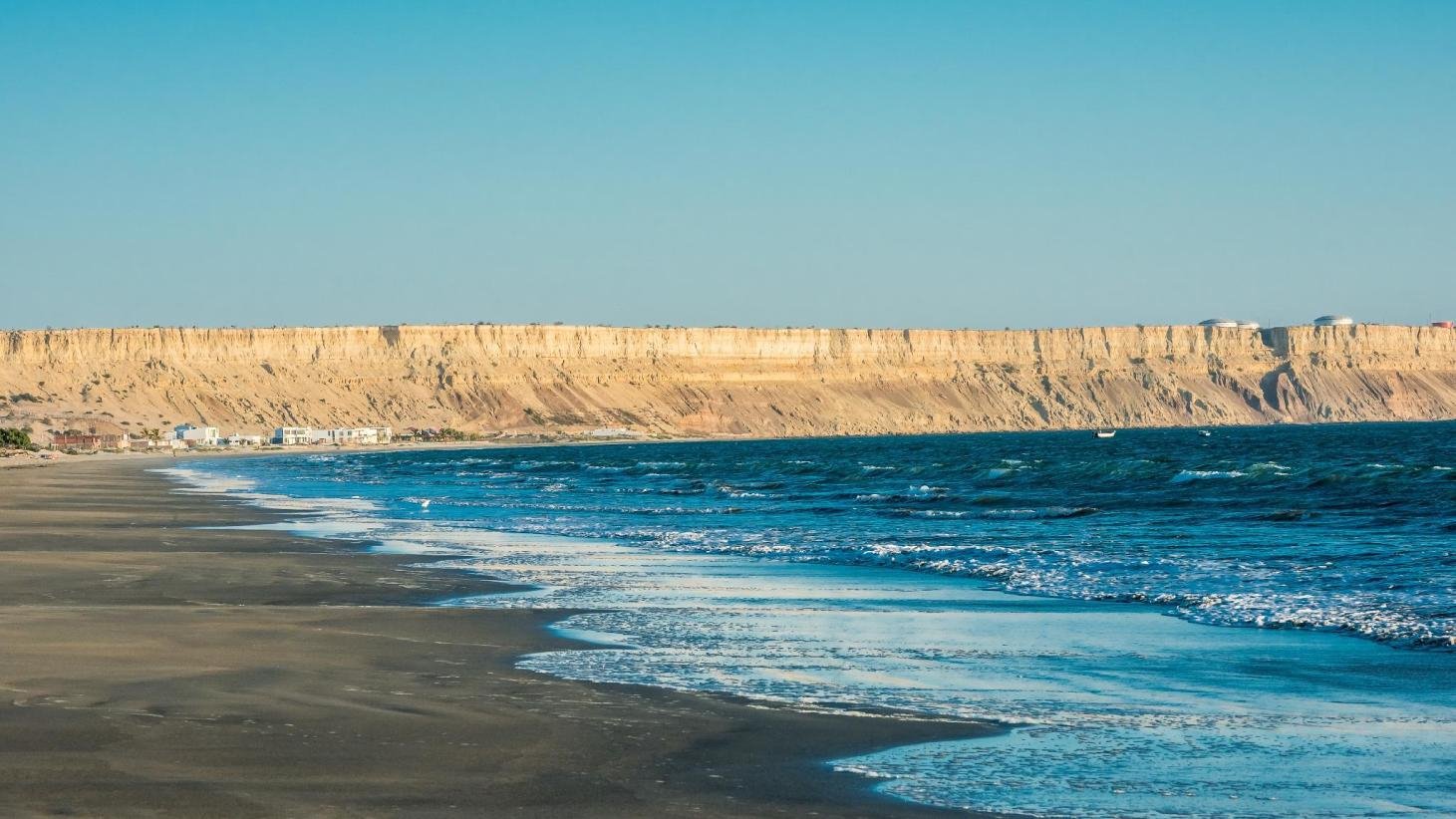 Colán playa, Peru
Being an adorable fishing village
, the beaches of Colán are perfect for those looking for quiet and typical environments, where the city is full of life and authenticity with these houses on stilts, and the fishermen make you enjoy your catch of the day, giving you the perfect opportunity to taste fish specialties in one of the best beaches in Peru.
A few kilometers from the city of Trujillo, in northern Peru, Huanchaco beach is picturesque, it takes its name from the word guaukocha, which means "beautiful lake with golden fish" and is well known for its cane boats , called totora horses, quite peculiar with its itinerant ceviche vendors, she alone characterizes the
beauty of Peru
.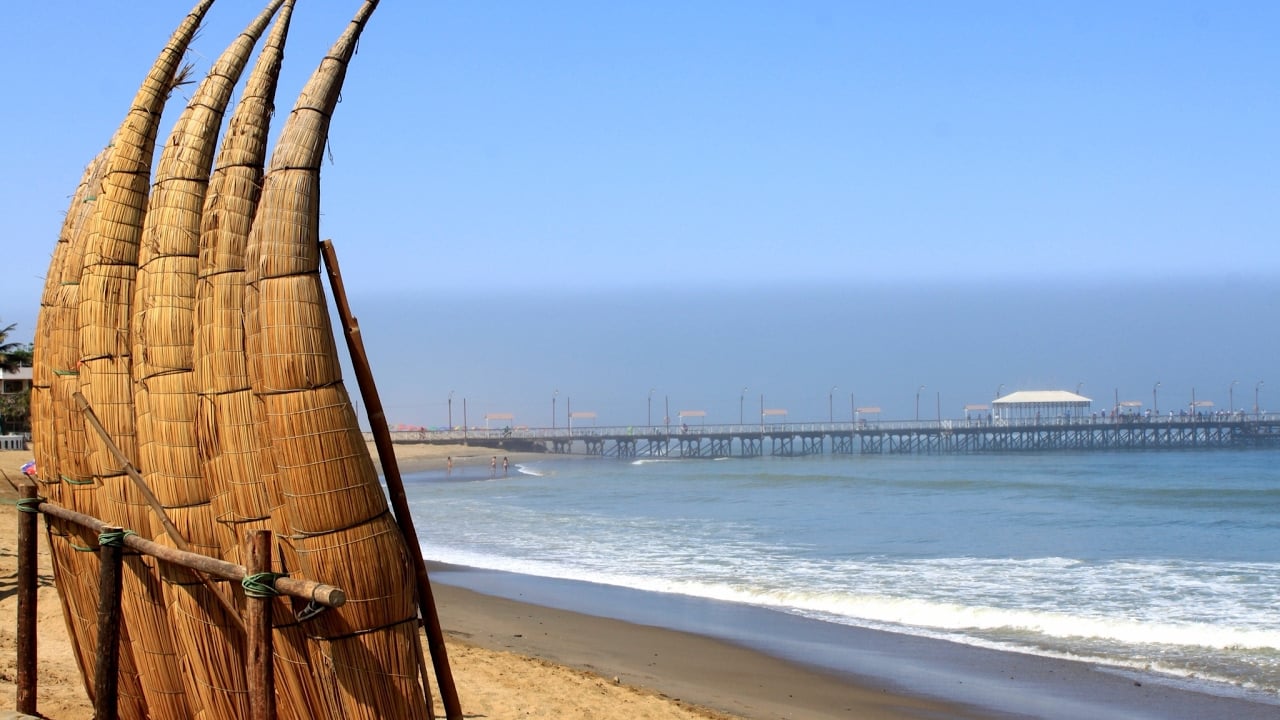 Huanchaco playa, Peru
Considered by the natives as one of the best beaches in Peru, it is in the sand that, you can easily see that fishing boats become the emblem of the city, whether you are attracted to water sports or more relaxing activities, you will find Everything you need on these beaches, which is also a great destination to discover the Peruvian atmosphere and cuisine.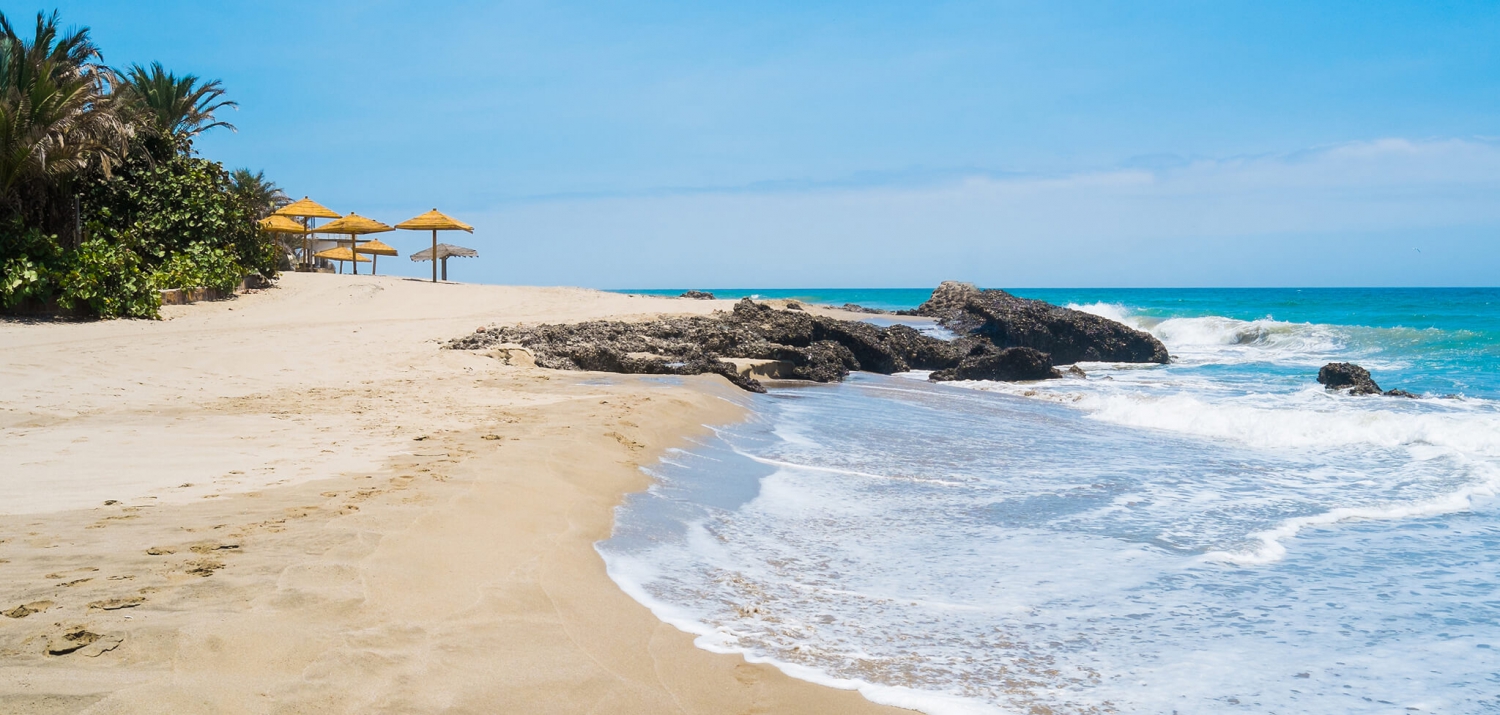 Punta Sal playa, Peru
Being an elegant spa,
Punta Sal
extends over 3 kilometers of white sand and a turquoise but very calm waters, which meet the ideal conditions for relaxation,
swimming, fishing, diving and water sports
, during which The low season, that is, between the months of December and February, is a very quiet and relaxing place, protected from tourist turmoil.
PART TWO