Titilaka
Hotels Bed and Breakfast Boutique hotels Luxury Hotels
The magnificent Lake Titicaca, between Peru and Bolivia
Titilaka

The magnificent Lake Titicaca, between Peru and Bolivia, considered by the Incas as the cradle of the civilization of the human being, is one of the largest and deepest bodies of water found at the highest altitude on Earth. The backpackers have been going on pilgrimage to their shores for years. This high-level luxury boutique hotel, on the other hand, aims to attract a completely different audience.

Despite its sober design and contemporary services - radiant floors, iPod docks, blackout curtains, and wireless Internet connection - the Titilaka is not just any five-star. The simple construction that stands alone on the grassy shore of the lake is an avant-garde eco-friendly hotel with 18 luxurious suites, decorated in earthy tones. While it is true that luxury bedding, artisanal bath products, and immense bathtubs are pleasant, the main attraction of this place is the great panorama of the blue waters that are dominated by huge windows. It could not be otherwise, taking into account that all the activities of the Titilaka are centered on the lake: cocktails on the terrace by the lake, kayaking excursions, and gastronomic dinners consisting of fresh trout.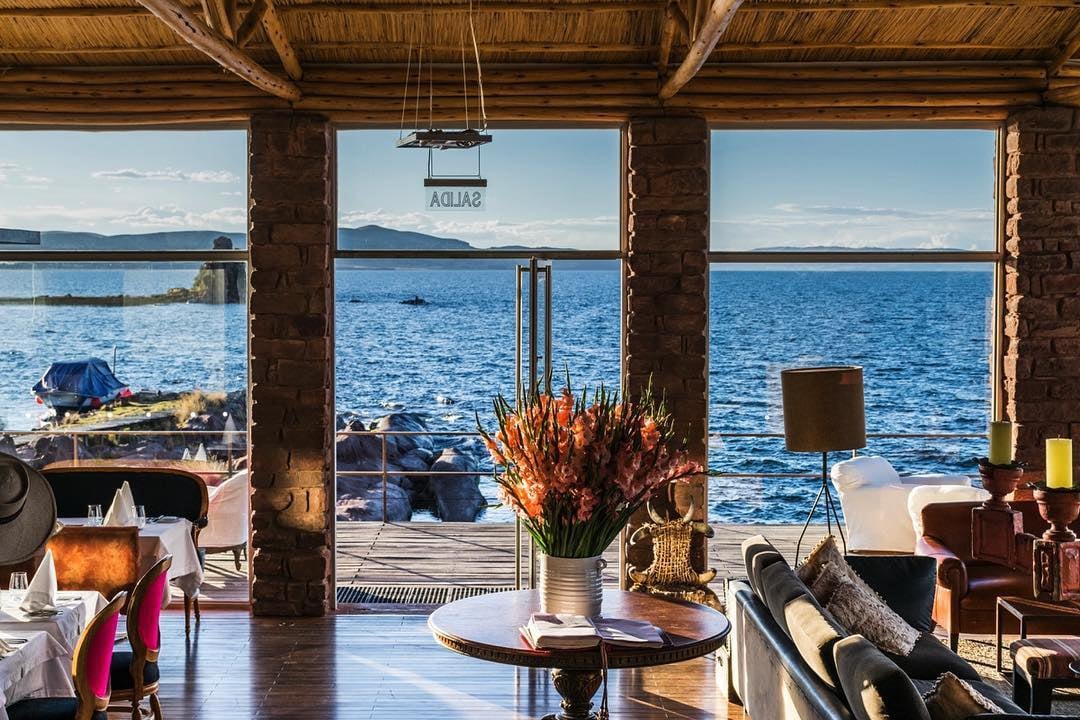 Titilaka



The hotel is also worth it for its accommodating service; A private guide and driver pick up guests at the airport and take them on Land Rover and by speedboat to the hotel section. You will receive this special treatment throughout your stay, during which you will have at your disposal a whole range of personalized services, from breakfast in bed to tailor-made archaeological excursions. Despite the luxury and contemporaneity of the Titilaka, in the background, it enjoys an attractive sober, in harmony with its natural environment.


Budget
Best For Whom
Business Travellers
Mature Travellers
Families With Teenagers
For Him
Couples
Groups
Best For What
Luxury
Nature
Luxury Hotels