Piano Bar Munich
BarsCocktail BarsLive MusicPubs
Founded in the 1940s by a Swiss and a German
Piano Bar Munich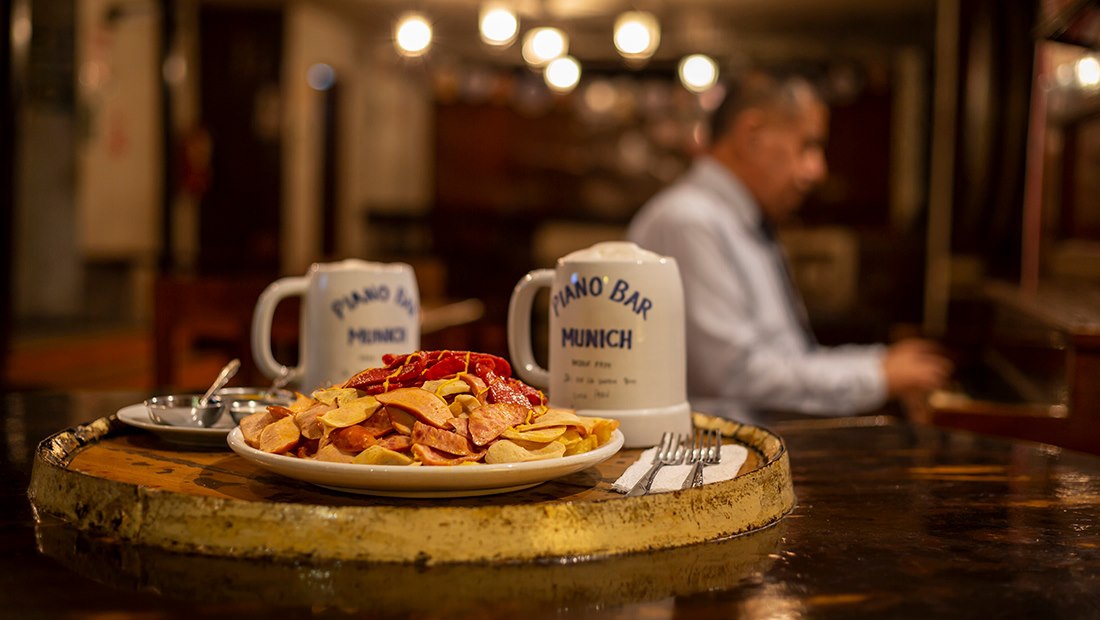 Not only beer



Founded in the 1940s by a Swiss and a German, the Munich is an emblematic bar in the city center. Every day opens from 5:30 pm. and its guests come to drink beer in one of its traditional ceramic glasses of ½, 1 or 2 liters. A classic piqueo of this place is the salchipapa, which is made with different types of sausages and sausages of German tradition. It is a place that seems to be stopped in time, where you can spend pleasant moments drinking, eating and enjoying live piano music.

Are you a business owner in Peru?
Promote your business 365 days a year with the #1 Guide to Peru.
Gain MAXIMUM EXPOSURE with a 'Dedicated Business Profile'
Find Out More
Directions
Jirón de la Unión 1044, Cercado de Lima 15001, Lima
View Larger Map
Best For
Moderately Priced

Business Travellers

Mature Travellers

For Her

For Him

Couples

Groups

Students

Fine Dining

Cocktails

Beer

Quick Bites

Girls' Night Out

Boys' Night Out

Late Nights

Wine