Kuelap Archaeological Complex
At the crest of the Amazonian Andes of northern Peru, 3000 masl (9,843 fasl)
Kuelap Archaeological Complex

At the crest of the Amazonian Andes of northern Peru, 3000 masl (9,843 fasl), is the imposing Fortress of Kuélap, built by the Chachapoyas, a pre-Inca culture that developed between 800 and 1470 A.D. By its location and construction, the complex was designed to defend against other peoples; nevertheless the Chachapoyas were conquered by the Incas.

Amidst the green mountains, visitors can view the great, 20-meter (66 feet) high stone wall that protects the city and that begrudges only three entrances, in the form of narrow, walled alleys. In the interior of Kuélap, visitors may admire up to 420 circular stone houses with zigzag and rhomboid ornaments.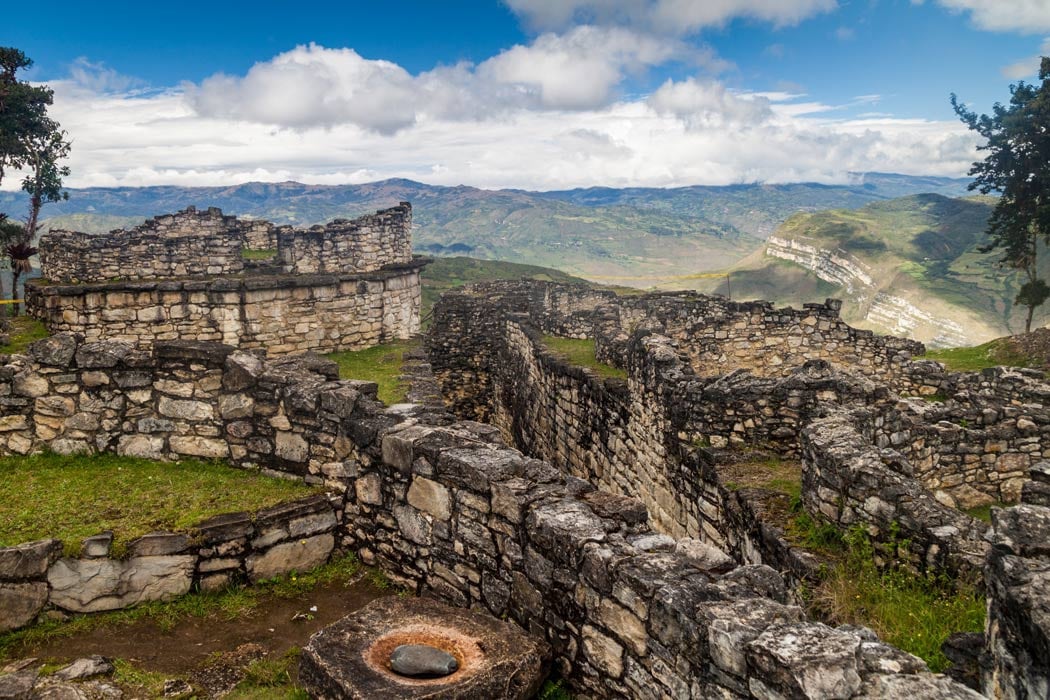 Kuelap Fortress



From above, the green landscape shows how nature protected this site. Reaching the archaeological complex is in itself an adventure that is well worth undertaking.

General Information

Location: 72 km (45 miles) from Chachapoyas, in the Amazon Department, 3,000 masl (9,843 fasl).
Climate: mild
Average temperature: with a maximum temperature of 23 ° C (73 ° F) and a minimum of 13 ° C (55 ° F).
Season: From May to September, when the rain subsides.
Access by Air: There are flights from Lima to Chiclayo and Tarapoto.
Access by Land: Chiclayo route: Approximately 9 hours by bus.
Tarapoto route: Approximately 9 hours by bus. There are no regular flights
Time: 3 hours, 30 minutes south-east of the city of Chachapoyas
Best For
Free

For Her

For Him

Backpackers

Students

Cultural Experience

Outdoor Area