Andean Sanctuaries Museum
This museum located just off the Plaza de Armas as La Merced No 1001 houses
Andean Sanctuaries Museum is Best For
Directions to Andean Sanctuaries Museum
This museum located just off the Plaza de Armas as La Merced No 1001 houses the famous Ice Princess mummy named Juanita. She was found on the 6300meter + volcano of Ampato in 1995 by the Zarate's and the anthropologist Dr. Reinhard. She was originally sacrificed on the summit of Ampato but had fallen many feet down the slopes as the ice melted around her. During 1995 the snow and ice on Ampato was melting quite fast because of the heat given off by a nearby volcanic explosion at the time.

The entrance fee to this museum at the time of this review is 25 soles. No photographs are allowed within the museum, which is why we do not have any photos of Juanita for you. You will be given an "info" sheet about Juanita and then you will be escorted into a small TV viewing room where you will see a short National Geographic video about the history of how Juanita was found, the actual search and how the sacrifice occurred.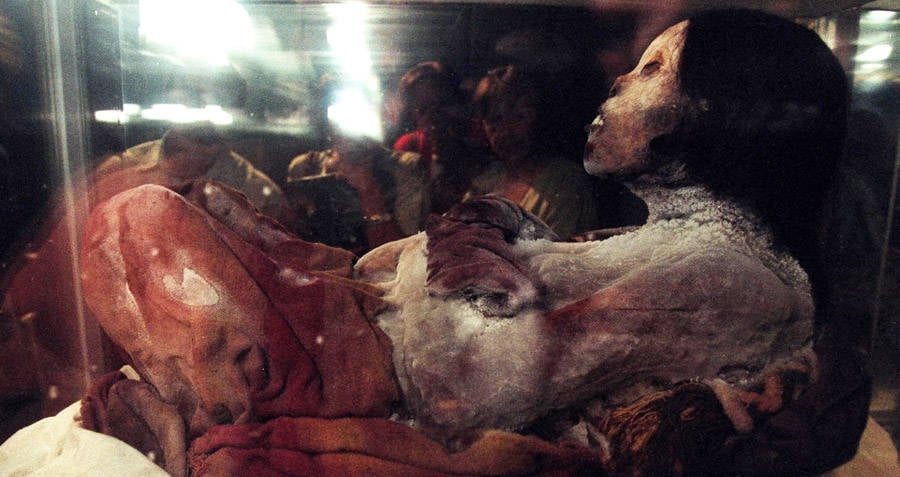 'Juanita'



After the video, you will break into small groups of 6-8 people and a tour guide will explain each of the displays located in 3 or 4 rooms. Tour guides are available in English and Spanish. You will see old Incan artifacts, some of which were discovered with the mummies. One display contains a shawl taken from Juanita. You can still see the blood stains on this piece of material if you look closely. Another display contains the material that help Juanita's umbilical cord - this has been linked to Juanita via DNA testing. Apparently Juanita may have been pre chosen at birth to be a candidate for sacrifice. Finally you will end the tour at the mummy. Usually you will see Juanita, but the museum does rotate various mummies so you may see another mummy instead.

Juanita's features are so well defined that she looks she has just awoken from an afternoon nap. Juanita is kept within 3 thick plastic square box like structures at 20 degrees F with 80% humidity. She is in the fetal position - her lower body is covered mostly in ice but her upper body is completely free of ice. You can see the veins in her arms, the blood beneath her skin. Her hair is PERFECTLY preserved - it's amazing to see the preservation after so many years. She is one of 18 mummies discovered in the Arequipa area, 6 of which have been taken from El Misti.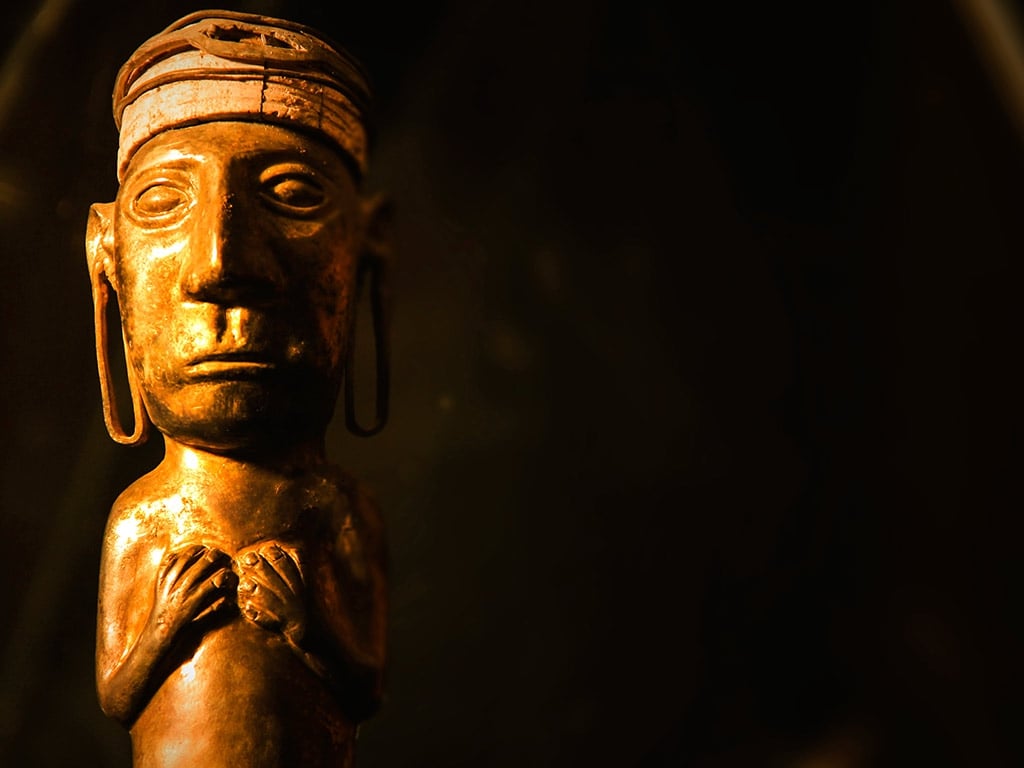 Andean Sculpture



During harsh climatic or economic times the Incas would sacrifice young men and women to the gods - mostly small children. A group of people would trek up the mountains sometimes as high as above 21,000 feet, (above 6500) meters and perform a ritualistic ceremony. Once the ceremony had been performed someone would hit the person in the back of their head with a 5-pointed stone. Juanita died this way; you can still see the cuts and cracks in the back and side of her head.