National Museum of Peruvian Culture
The National Museum of Peruvian Culture is one of the most emblematic museums in Peru since that allows
National Museum of Peruvian Culture

The National Museum of Peruvian Culture is one of the most emblematic museums in Peru since that allows, since its inauguration, and through its different exhibits, the presentation of the different traditional artistic manifestations of each part of the Peruvian territory.

The National Museum of Peruvian Culture, whose headquarters are located in the district of Lima, was inaugurated in 1946 and now has more than 8,000 pieces on display. This museum, according to the pieces that it houses inside, shows an unusual facade whose inspiration is based on the ancient Peruvian cultures.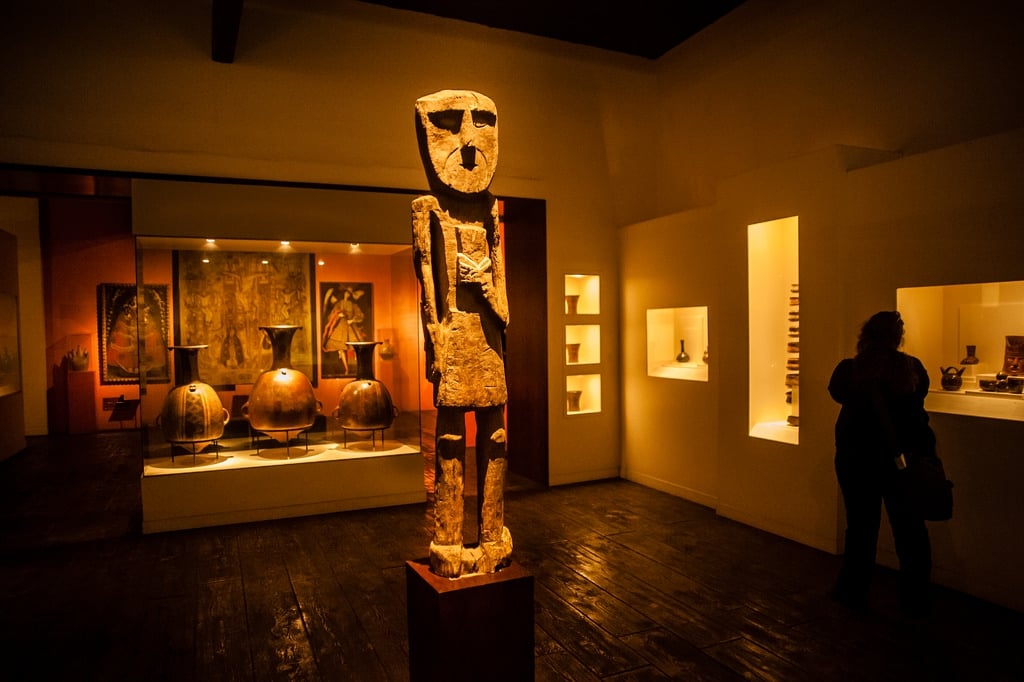 Exhibit



Inside the museum, it is possible to find a series of interesting collections that are classified according to the region of origin; Two of its most representative sections are the area of ​​'The Popular Art of the regions of Peru' and the area of ​​'Amazonian Arts and Cultures', in which it is possible to observe in detail, textile products made by the Andean and Amazonian cultures as well as ceramic products, body ornaments, ritual utensils, among many others that, throughout its history, have been studied by specialists in the field.

In the Museum there is also a very interesting area where it is possible to find a series of handicrafts of religious nature, which are made in different regions of the country, especially in the mountains. It is important to mention, in this section, that the most striking of the collection focuses on the famous altarpieces, where it is possible to observe, not only the contemporary Andean altarpiece, but also, through the same objects, the evolutionary process of those and the distinctions they present in the different departments of the country.
Directions
Avenida Alfonso Ugarte 650, Cercado de Lima 15082, Lima
View Larger Map
Best For
Free

Mature Travellers

Families With Teenagers

For Her

For Him

Groups

Students

Creative & Artistic

Cultural Experience