Polvos Azules
'Blue Powder' Commercial Center
Shopping Malls
Polvos Azules - 'Blue Powder' Commercial Center

Polvos Azules 'shopping center' started back in the 1980s when informal street merchants took over a parking lot behind the Post Office in the city center next to the Government Palace. The place owed his name to Colonial times, when it was the block where powdered indigo was sold. So very soon the rag-bag of stalls was only known as Polvos Azules and the busiest market in Lima. Here you could find almost everything for amazingly low prices; some of it was name-brand, some fake, some stolen, some legitimate, some contraband. Polvos Azules was a filthy place attracting not only bargain shoppers, but also crooks and criminal.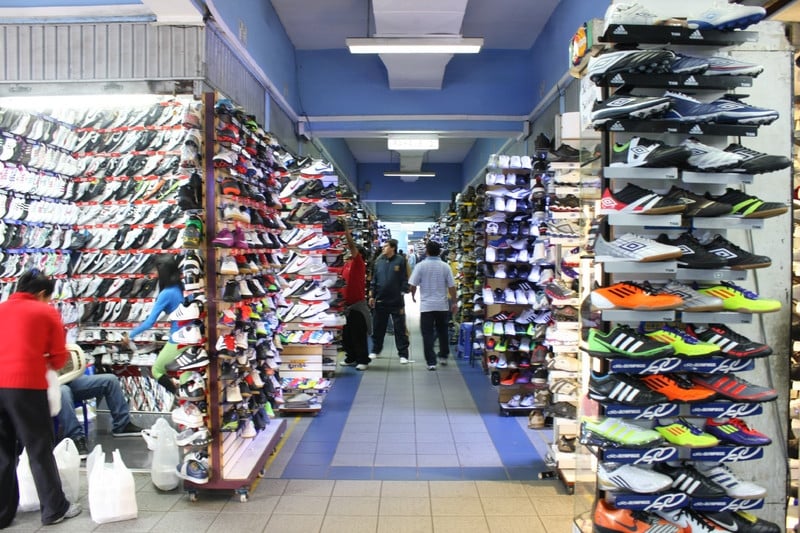 Polvos Azules Shopping Mall



With the shaping up of Lima's city center in the late 1990s a market like Polvos Azules wasn't welcome anymore in historic downtown and after a few battles hundreds of informal merchants moved with all their goods and the name Polvos Azules indoors to its current location. While many see in Polvos Azules still the 'official black market' of Lima, this isn't correct. Polvos Azules might be even today a cluster of numerous small stores, spread over three floors, but it has all necessary permissions and is frequented by all social classes. One thing that didn't change: it continues to offer bargains.

In Polvos Azules you can find hundreds of stores offering clothes, shoes, sports gear including running shoes and trekking boots, backpacks, bags, toys and perfumes. Well known is Polvos Azules as well for their wide range of electronic equipments. You get among many other things TVs, MP3 and MP4 players, Playstations, Wii's, CD and DVD players, cell phones, all sorts of accessory and of course (mostly pirated) music CDs and movie DVDs. Polvos Azules is a great place to make a snatch and ideal for people who like this kind of shopping experience.