Barranco
Barranco is one of the smallest districts, however, it is also the bohemian area of ​​Lima
Barranco

Barranco is one of the smallest districts, however, it is also the bohemian area of ​​Lima for being the place of residence of many local artists. Formerly it was a fishing village, who through the 'descent of the baths' accessed the sea to undertake their daily activities. Over time, it became the summer resort for upper-class families, who installed their large beach house in this district. Nowadays Barranco is one of the most moved and safe districts of Lima, with a variety of lodging options, so staying here is a good alternative.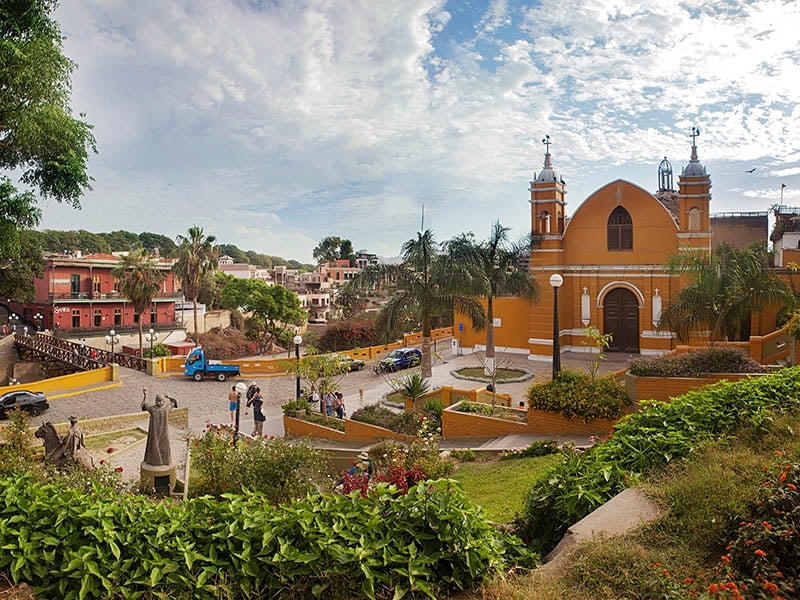 Barranco District



What to see in Barranco
On a tour of San Martín Avenue you will find a mix between residences, boulevards, hotels, art galleries and restaurants. Until you reach the central square of Barranco, around which most of the tourist activity in the district is concentrated. Here are some of Lima's museums, such as the Pedro de Osma Museum and the Museum of Contemporary Art. Like Miraflores, Barranco has a seawall with a beautiful view of the sea, a favorite place to enjoy Lima's sunsets. You can not miss the opportunity to take a walk on this boardwalk. The flagship of this district is the Bridge of Sighs, one of the most visited tourist attractions in Lima

Restaurants in Barranco (Lima)
Part of Barranco's appeal is due to its restaurants, which, as in all of Lima, are exquisite, we assure you. A gastronomic tour will take you to taste the unique flavors of Barranco, so you can live to the fullest the experience of the best food in South America. A couple of recommended restaurants are: Amoramar on García y García street, as well as Cala Restaurant on the Costa Verde. Also explore the emblematic restaurant La 73, with a casual style with chic touches where you can taste excellent sea food with the influence of Peruvian cuisine.