Paracas Dunes
Outdoor ActivitiesParks and Gardens
Ica dunes is an area of ​​the Peruvian coast
Paracas Dunes

Ica dunes is an area of ​​the Peruvian coast that is located on a strip of variable width of the central South American Pacific coastal plain that borders the shore of the Grau Sea on the west and the Peruvian Andes to the east. It sits on plains and desert plains with a high percentage of sand, presenting characteristic geoforms in the form of dunes or dunes, both fossils - those located inland - and alive - in the exposures closest to the sea shore.

Its name comes from the region where it is located, the Department of Ica, and the term 'dunes' is not explicitly only for the dunes, [citation needed] but by par excellence for the entire desert area of ​​the department including geographical accidents such as Los Perdidos Canyon and the Paracas Peninsula, [citation needed] as well as archaeological sites such as the Candelabro de Paracas and the Nazca Lines. The flora and fauna of the dunes occur mainly in the Paracas National Reserve, the San Fernando National Reserve and the Laguna de Huacachina Regional Conservation Area.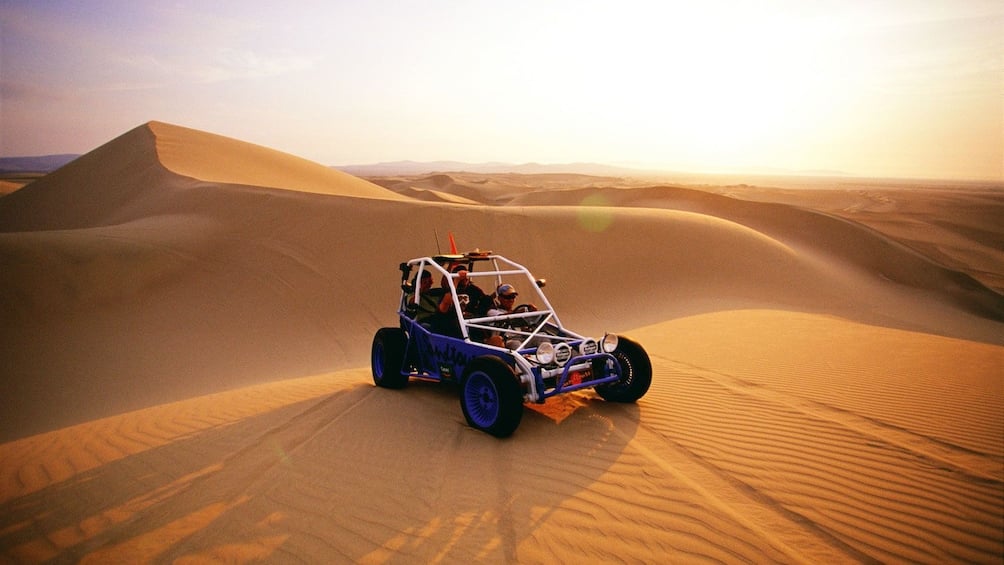 Buggy Adventure



On the economic side, agricultural valleys, mining, vineyards and tourism are engines of the entire department of Ica. The geography of the dunes allow the desert region to be considered in the routes of important automobile competitions such as the Dakar Rally and the Rally Caminos del Inca.

The provinces that explicitly present regions with large dunes are Pisco, Ica Province, Nazca. In the second one there is the only natural oasis of the entire American continent, the oasis of Huacachina, and in the second one there is Cerro Blanco and Duna Grande, two of the largest accumulations of sand in the world.




Best For
Free

For Her

For Him

Couples

Backpackers

Groups

Students

A View To Die For

Nature

Outdoor Area