Salinas and Aguada Blanca National Reserve
Outdoor Activities
The Salinas and Aguada Blanca National Reserve is located between Arequipa and Moquegua departments, in the provinces of Arequipa
Salinas and Aguada Blanca National Reserve

The Salinas and Aguada Blanca National Reserve is located between Arequipa and Moquegua departments, in the provinces of Arequipa, Caylloma, and General Sánchez, in the volcanic mountain range. The reserve was created on 9th August 1979. It stretches over 366,936 hectares (906,719 acres). The reserve contains majestic volcanoes, including Misti, Chachani, Pichupichu, and Ubinas. Among the mountains, nature has crafted the high Andean plains, inhabited by vicuñas, alpacas, llamas, and guanacos. The reserve also contains beautiful lagoons and wetlands - the habitat of birds including flamingos and crested ducks.

The people inhabiting the reserve preserve a worldview that is deeply connected with nature and the balance of all its elements. Their traditions include yanapacuy, ayni (reciprocal work); minka, tinkan (giving back to earth and water), and knowledge about the use of medicinal plants. Their economy is based on breeding domesticated South American camelids for meat and for wool, which is used to make clothes or sometimes sold in yarns.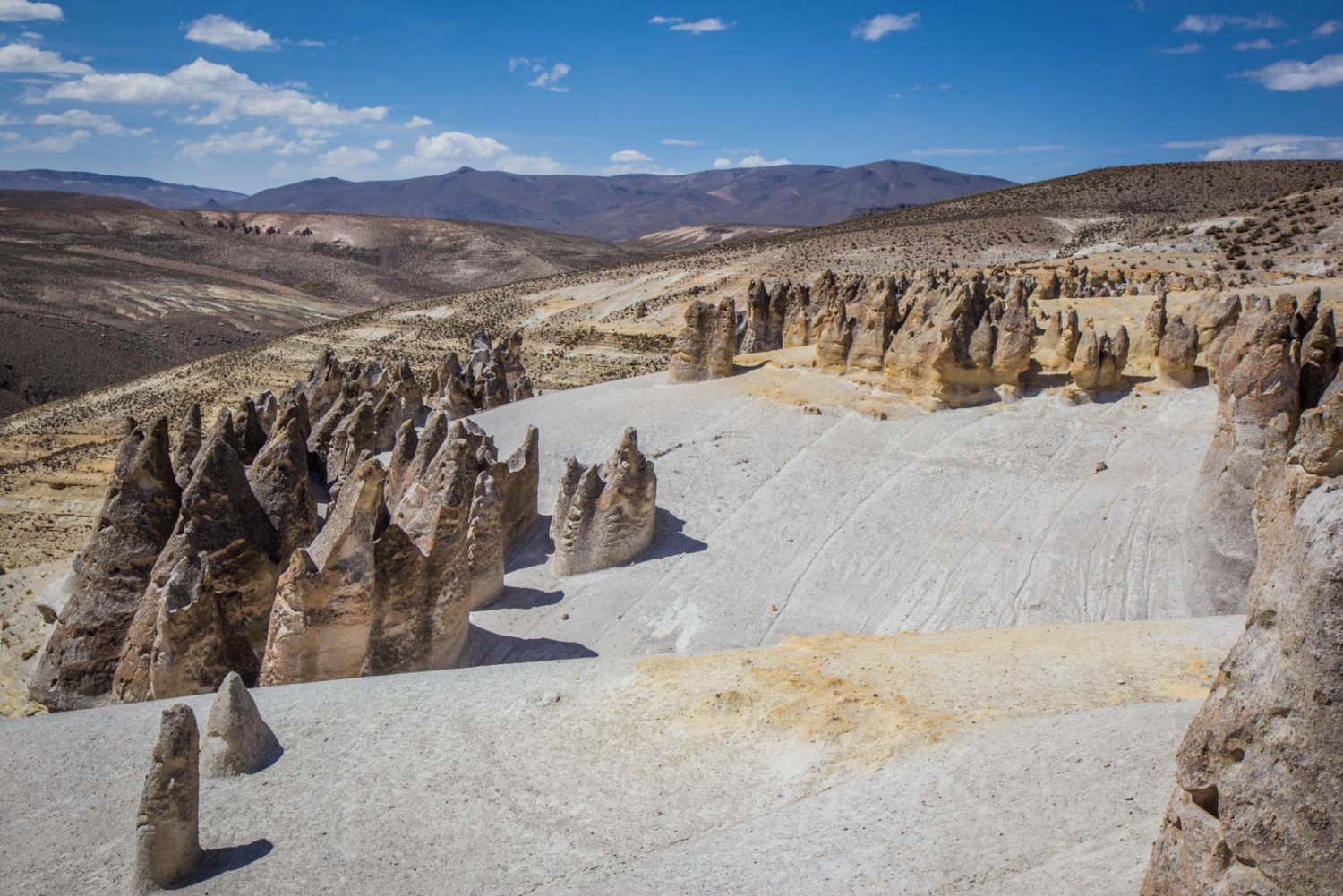 Salinas and Aguada Blanca National Reserve



The reserve has good access routes and contains roadside viewpoints to view both volcanoes and vicuña flocks. Tours from Arequipa to Colca Canyon usually include shortstops in the reserve.
Once inside the reserve tourists can visit the cave paintings in the Sumbay Caves and Salinas Lagoon, and climb the volcanoes such as Misti and Chachani.

Altitude Range: 3,500 - 6,075 meters (11,483 - 19,931 feet) above sea level.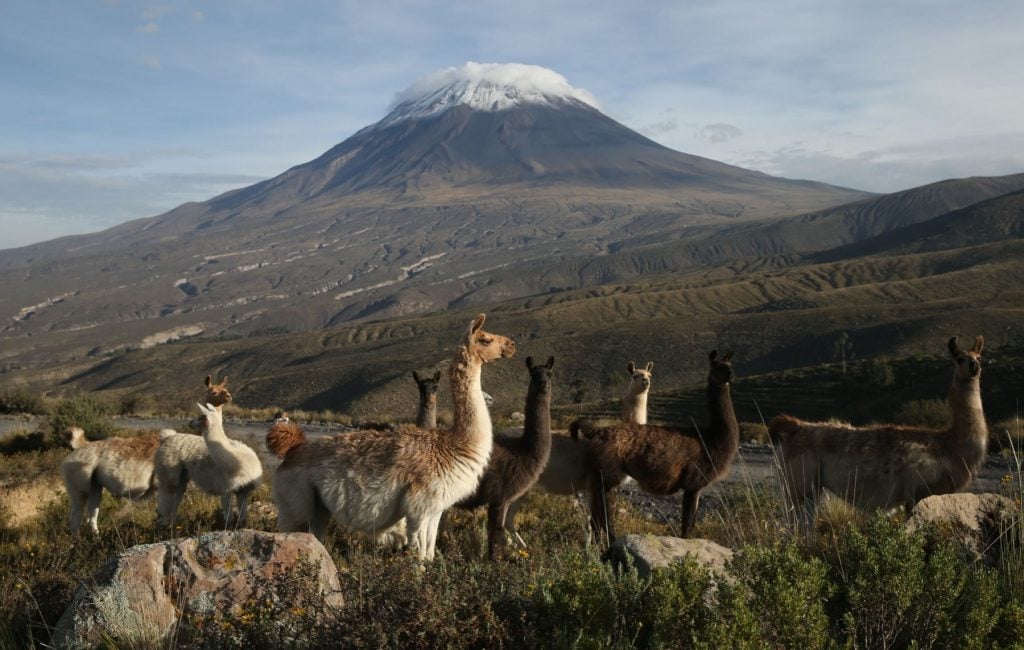 Misti Volcano



General Information

Activities: Wildlife observation, flora observation, trekking, mountaineering, bird watching, trout fishing (in approved locations and on authorized seasons), and cycling.
Climate: Annual average temperatures range from -2 ° C to 8 ° C (28 ° to 46 ° F), but can drop to a minimum of -20 ° C (-4 ° F) and reach a maximum of 15 ° C ( 59 ° F). Sunny days and cold nights. The rainy season is from January to March, and the recommended period for visiting is from April to December.
Access by Air: From Lima to Arequipa 1 hour 30 minutes.

Access by Land:
- From Lima to Arequipa 14 hours.
- From Arequipa to Yura; Road to Juliaca. Distance: 80 km (50 miles). Time: 1 hour 30 minutes.
- From Arequipa to Cabrerías - Cañahuas Checkpoint. Distance: 60 km (37 miles). Time: 1 hour 30 minutes.
- From Arequipa to Chihuata - San Juan de Tarucani (road to Puno). Distance: 80 km (50 miles). Time: 3 hours

Services within the reserve:
Toccra interpretation center, located 2 hours and 30 minutes from Arequipa. Open to the public: 9:00 - 16:00
Salinas Huito and Patahuasi checkpoints, park rangers.
Basic food and supplies store and police station (along the paved highway that crosses the Reserve).
Contact Salinas and Aguada Blanca National Reserve
Make Enquiry
Directions
Budget
Best For Whom
For Her

For Him

Backpackers

Groups

Students
Best For What