Trekking
Adventure Outdoor Activities
A paradise for walkers
Trekking

To trek in Peru is to walk through beautiful Andean landscapes with stunning views of mountains and lagoons. One can journey along the Qhapaq Ñan, the network of ancient roads that connected the Inca Empire; experience the culture of the communities; hike along the Cordillera Blanca and Huayhuash in Áncash or find more than one route to Machu Picchu in Cuzco.

Almost all the mountain ranges, including valleys, plains, and hills, offer trekking routes with higher or lower degrees of difficulty.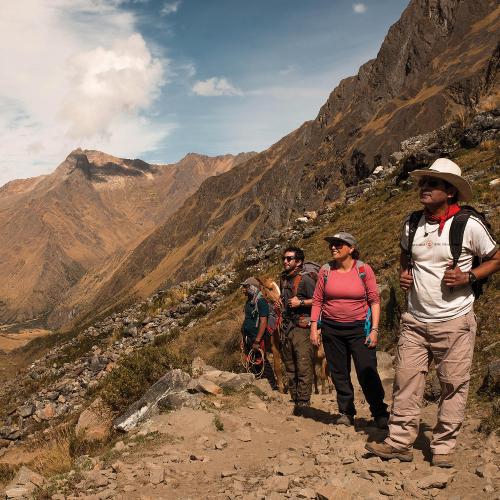 Landscape for everyone



Only some of these trails have been 'discovered' as commercial trekking routes. The rest remain unexplored, awaiting lovers of these magical Andean paths, with their extraordinary network of pre-Hispanic paths and over 12,000 lagoons, with the deepest canyons on earth, glaciers and snowy peaks, forests and waterfalls, beautiful towns, and, above all, the most hospitable people that one could imagine.

Some roads are so steep that they get lost in abysses that take your breath away; zigzagging trails that stretch across the mountains; long, flat tracks that seem to lose themselves in the immensity of the desert; hidden and imperceptible paths in the dense vegetation of the Amazonian.
Budget
Best For Whom
For Her

For Him

Backpackers
Best For What
Off The Beaten Path

Adventure

Outdoor Area