A trip to the wig - do it yourself! 7 ideas for an unforgettable holiday
Adventure Family Fun Inspiration Lifestyle Top 10
Peru is a fascinating and great country
. A trip to Peru can be expensive, however, and in such a big country it's easy to get lost and miss or miss something really special. So before you leave, you should spend time on learning about the country, putting your fate in the hands of a good travel agency or... take advantage of our advice! Below you will find a list of places and attractions for more or less
active spending of time
.
Trekking in Cordillera Blanca
Cordillera Blanca
is one of the most beautiful ranges of the Andes in many people's opinion - mountains that stretch across almost all of South America. Snow-covered peaks, picturesque landscapes and trails for beginners and professionals alike. If you dream of such a trekking (we know that we will definitely return to
Huaraz
for another one), check out our detailed guide, which step by step will help you to
organize trekking in Cordillera Blanca
.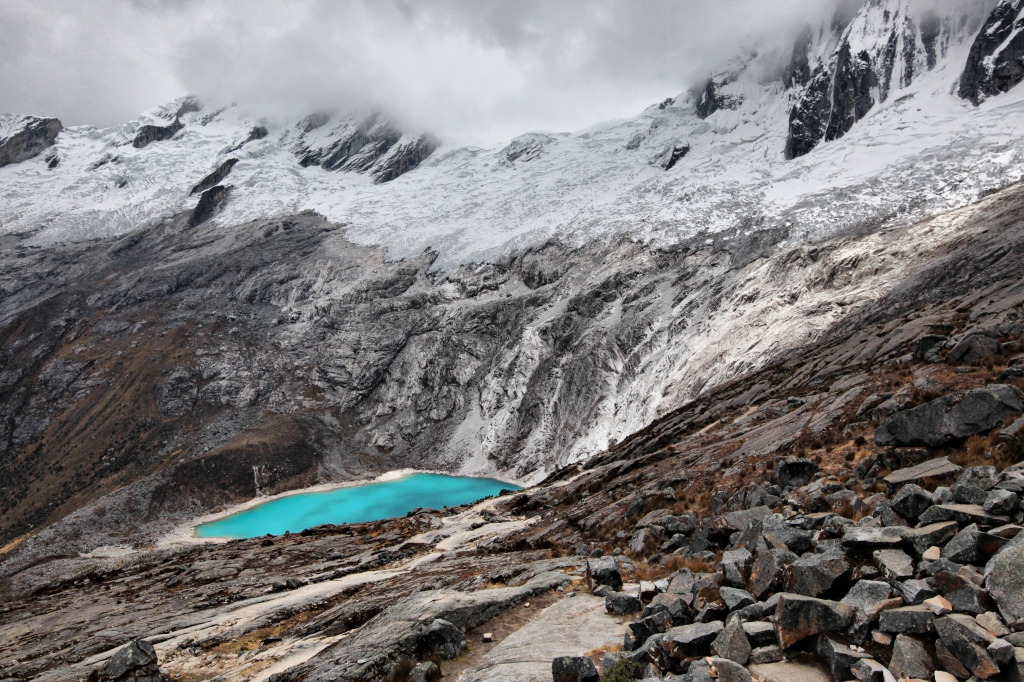 Trekking in the Cordillera Blanca
Amazon cruise
Imagine this scene: the
sleepy waters of a huge river
. On the one hand, and on the other hand, the endless greenery - a forest which, with its abundance, overwhelms almost the river itself, reaching it with a compact, dense wall. Sporadic villages, which can be seen only once a day. Heavy air from the heat (but super pleasant at night) and us, lazily swinging in a colourful hammock, suspended from the ceiling of a two-level barge. Actually, maybe you don't have to imagine it at all, such images have probably been provided by many a travel movie. In Peru you have the chance to reach Iquitos, the largest city in the world, which cannot be reached by land. Find out how to organize a cruise on the Amazon and let the laziness and the
night counting of stars on the roof of the barge get carried away!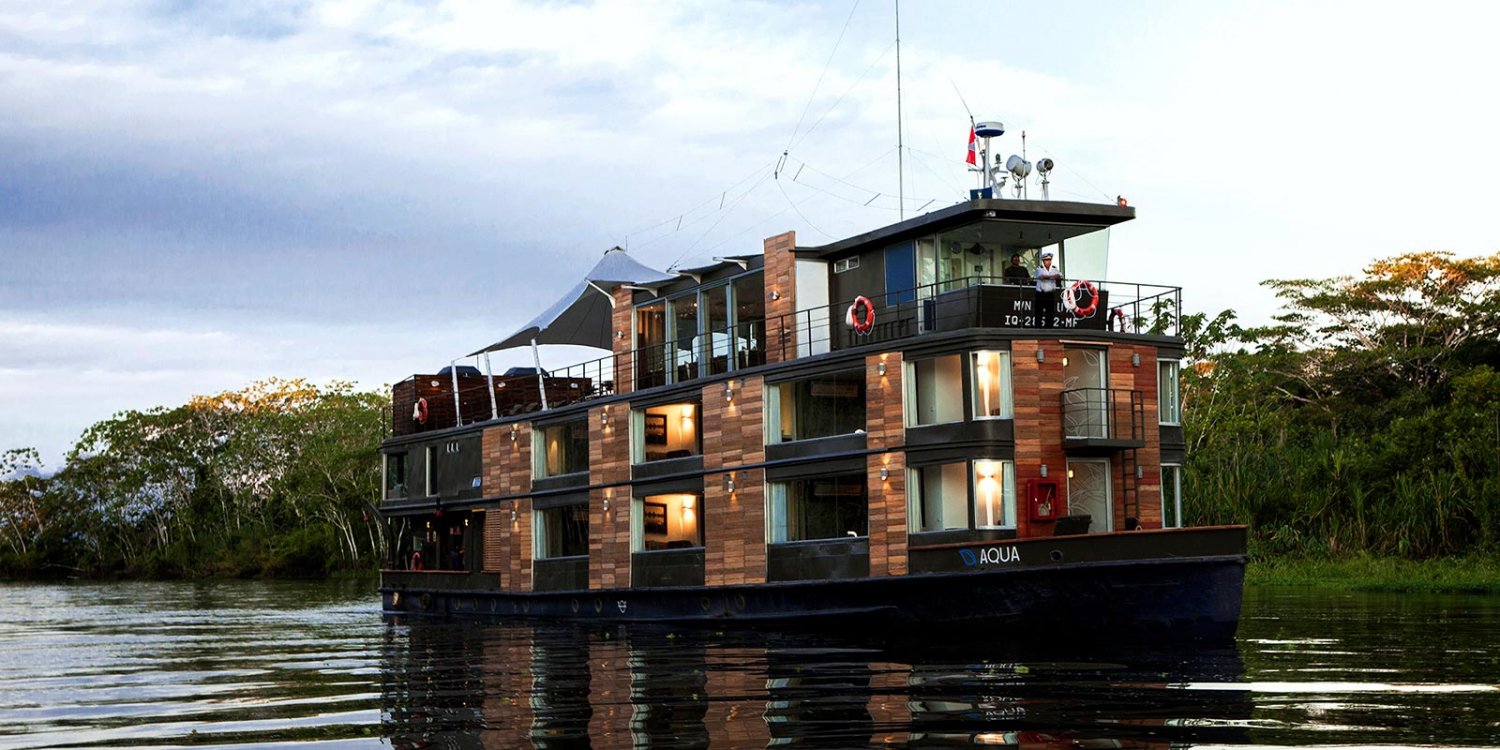 Amazon River Cruise
Trekking to Rainbow Mountain
You walk for a few days, surrounded by snow-covered peaks (reaching up to 6 thousand meters above sea level), llamas, alpacas and harsh mountain climate. You pass the peaks, which according to local beliefs are ancient spirits/deities. You sleep in cottages run by the locals within the project of responsible tourism (fortunately, not everywhere is just so that what tourism is evil). The culmination of
5 days of trekking
is the access to...
Rainbow Mountain!
No, you haven't heard (read?) yourself. In
Peru
you can walk and take a picture in front of a mountain that looks like a rainbow fell on it. Moreover, there are more multicoloured mountains in the area (usually 3-4 colours), but Vinicunca has by far the most of these colours.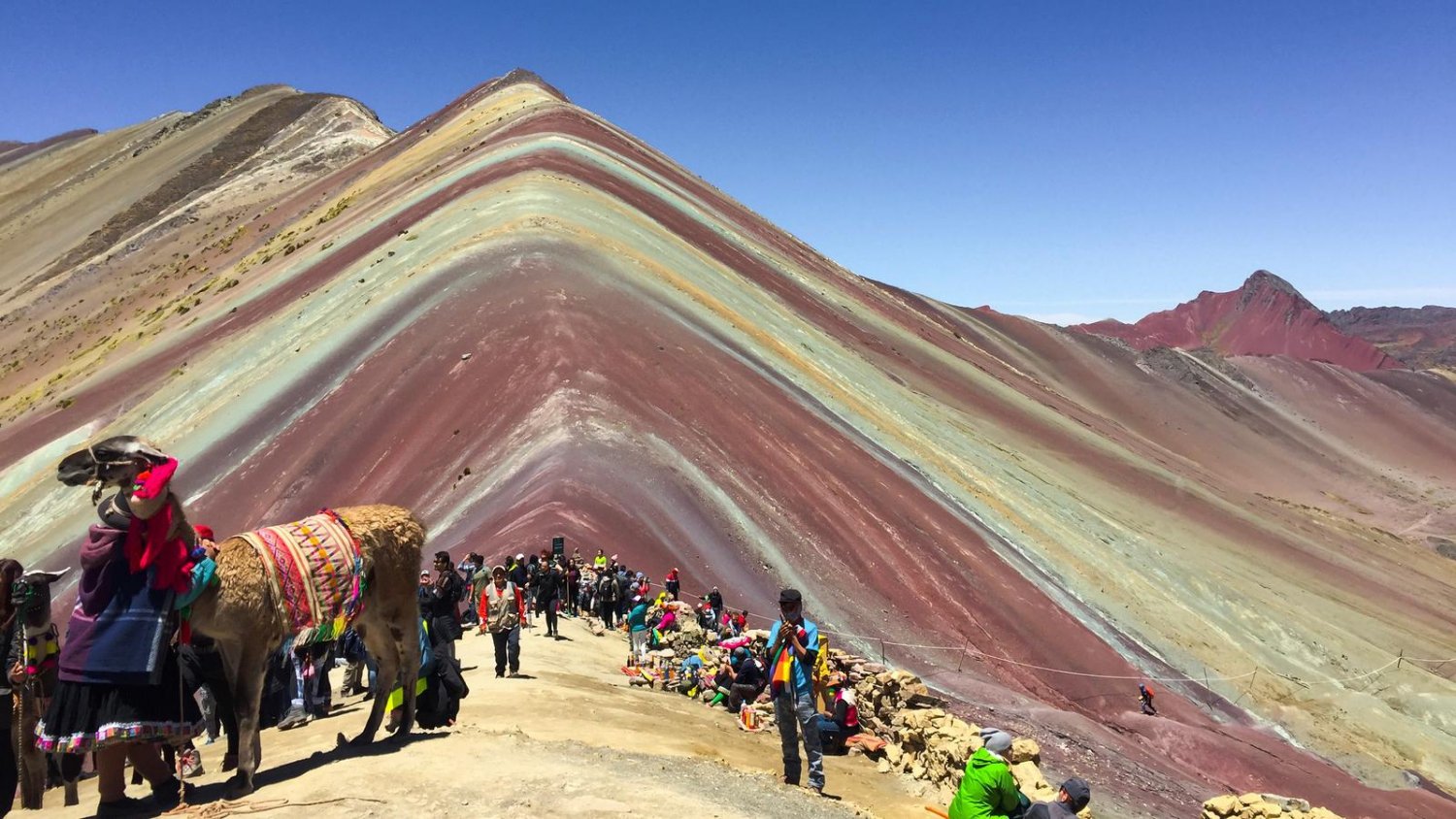 Rainbow Mountain, Peru
Drink up, pisco! And eat as much as you can!
Don't you like to get too tired? Or maybe you are looking for a moment of rest between trekking sessions? Being in Peru you have to try the writer, the
local distillate
(about where this alcohol was born Peru is debated with Chile), produced at the vineyards. We went to the area around the city of Ica, which is famous for its pisco production. The classic version in
restaurants
is a drink with lime and sugar, "sprinkled" with egg white foam on the top. This is less appetizing (at least I didn't like it), so it's even more worth going to the vineyard and buying a bottle for your own use. Apart from the classic versions, we'll buy one with lime juice and various fruits inside the bottle. Ica is a good place for one more reason. In the nearby, super tourist oasis of Huacachina you can try sandboarding, which is a descent on a snowboard from the dunes and a crazy ride on the sand in a car straight from Mad Max. And all in one place!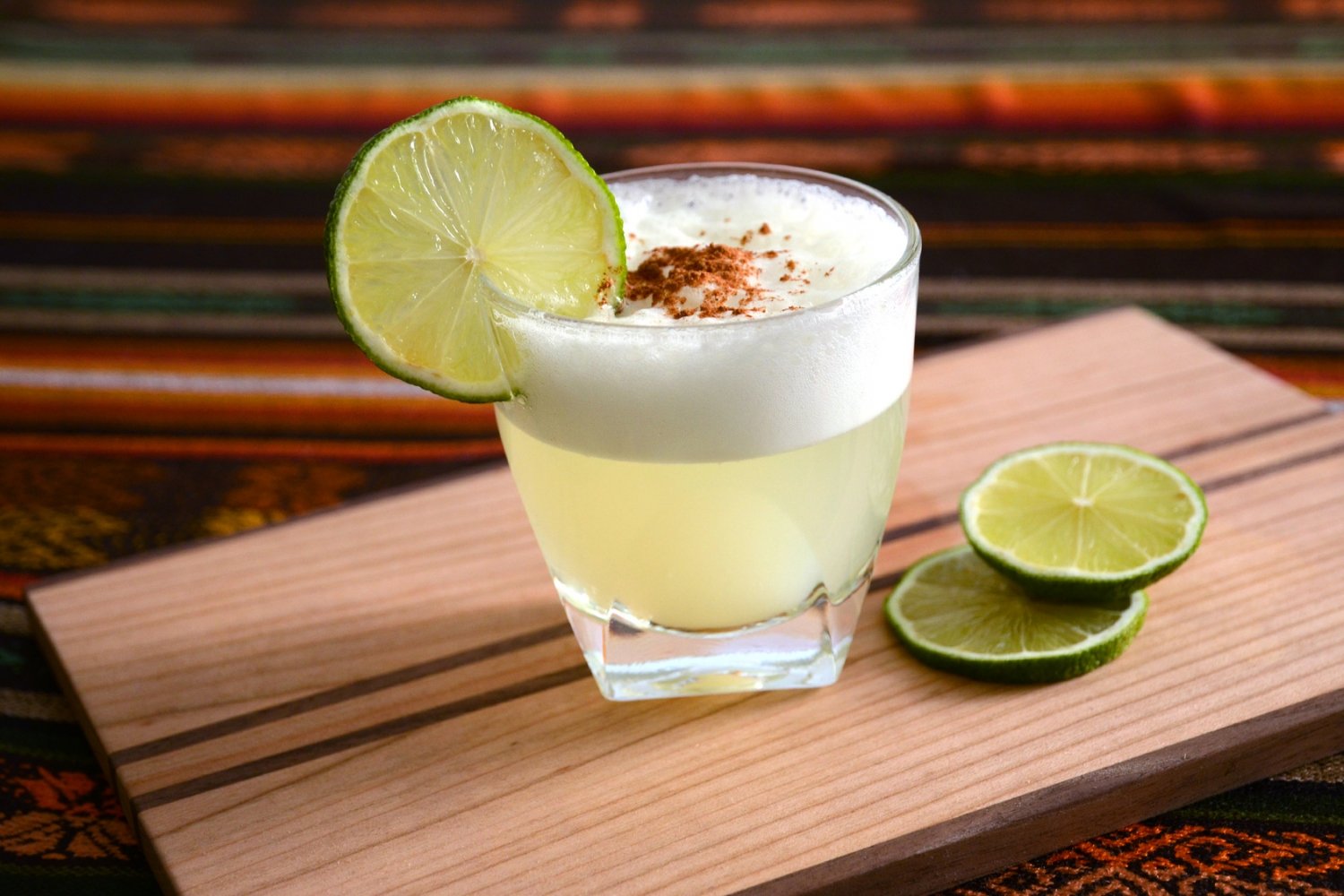 Pisco Sour
Peru is said to be the best cuisine in South America, combining local, African, European and Asian flavors. Influences from all over the world make themselves felt on Peruvian plates, creating a tasty and varied mix. For us definitely the best cuisine on the continent. Additionally, also people on a meringue diet
Machu Picchu - 100% Trip to Peru
Machu Picchu
and Iguazu Waterfalls one of the most visited places in South America. We will spend the whole day in a crowd of people fighting for a piece of space for good photos. Apart from these and quite expensive party. So is it worth it? Some "must see" places are simply not avoided. Imagine that after returning from a trip to Peru, you tell your friends about the places where you beat. What will you hear "¿Perú? Have you been to Machu Picchu?". There are places that you really regret to miss. Elegí Machu Picchu would not be in the TOP3 of our places in Perú, and we are glad we were there. By the way, that expensive party, Do you want to know how to reduce the cost of travel so that your wallet does not curse you forever? Check our guide on how to visit Machu Picchu and not go bankrupt.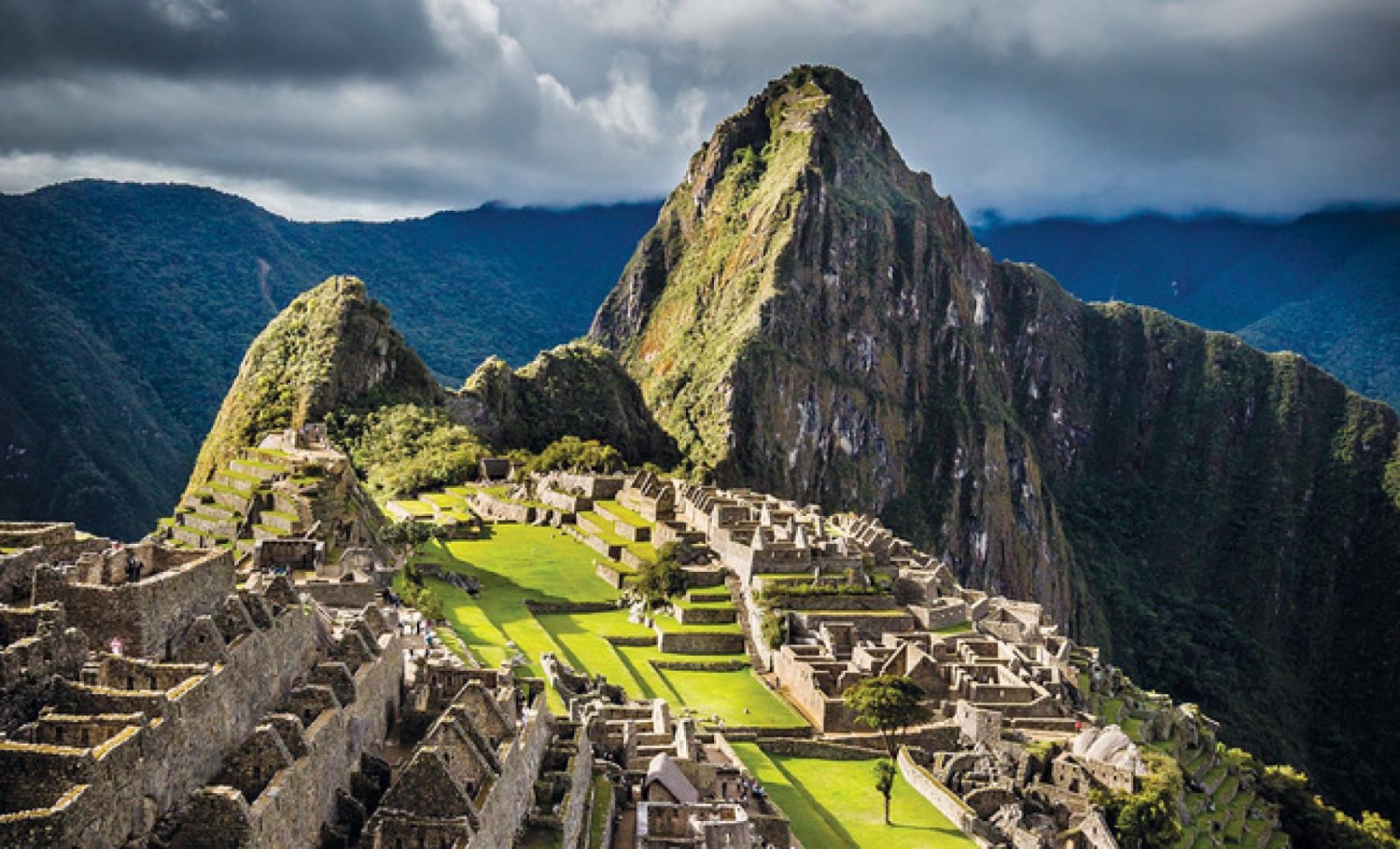 Machu Picchu, Peru
Of course, there are more great places in Peru, the list above is just a few of them that we wanted to offer you. Yes,
Lima
is cool, but I would include her in my plans only having one or two days extra with my departure.