Paracas national reserve
Adventure Editorial Family Fun Hot List Top 10
Our Top Experiences and Tours in Peru:
If youʻre booking your trip to Peru last minute, we have you covered. Below are some of the top tours and experiences!

Established in 1975, it is the oldest marine reserve in Peru, and in addition to biological areas, it protects the prehistoric sites of the

Paracas culture

and other ancient civilizations. Near the entrance, within the reserve is the Interpretation Center of the Paracas National Reserve and the Julio C.

Tello Site Museum

named after the archaeologist who made the greatest discoveries of the ancient

Paracas culture

, as well as the fine Funeral objects buried with the mummified remains of the Paracas elite.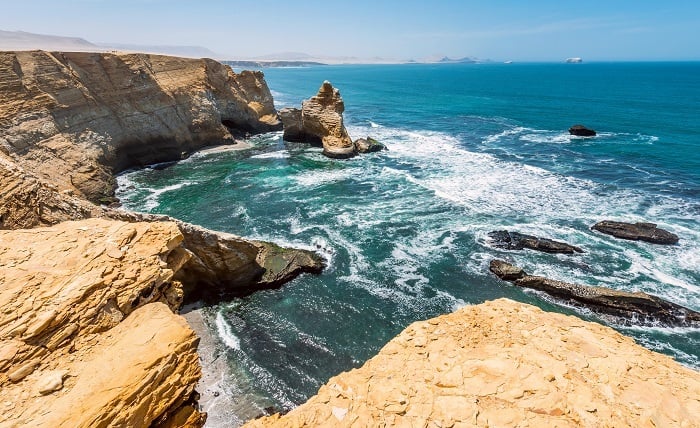 Pisco, Peru The Paracas National Reserve
Located between Playa Lagunillas and Punta Santa María, there is
Playa Roja
which is one of the most beautiful in the National Reserve due to the reddish color of its coast, the most unusual along the Peruvian coast. The red color of the sand is caused by the massif in the vicinity of Punta Santa María, formed by a kind of igneous rock known as pink diorite grain, which contains solidified magma inside. When the waves break against the cliffs of
Punta Santa María
, they transport fragments of the reddish rocks that then remain on the shore, in a beautiful contrast with the yellow and ocher colors of the cliffs. This reserve is unique not only for the protection and conservation of marine ecosystems, but also for the protection of the cultural and historical heritage of the
pre-Inca Paracas culture
.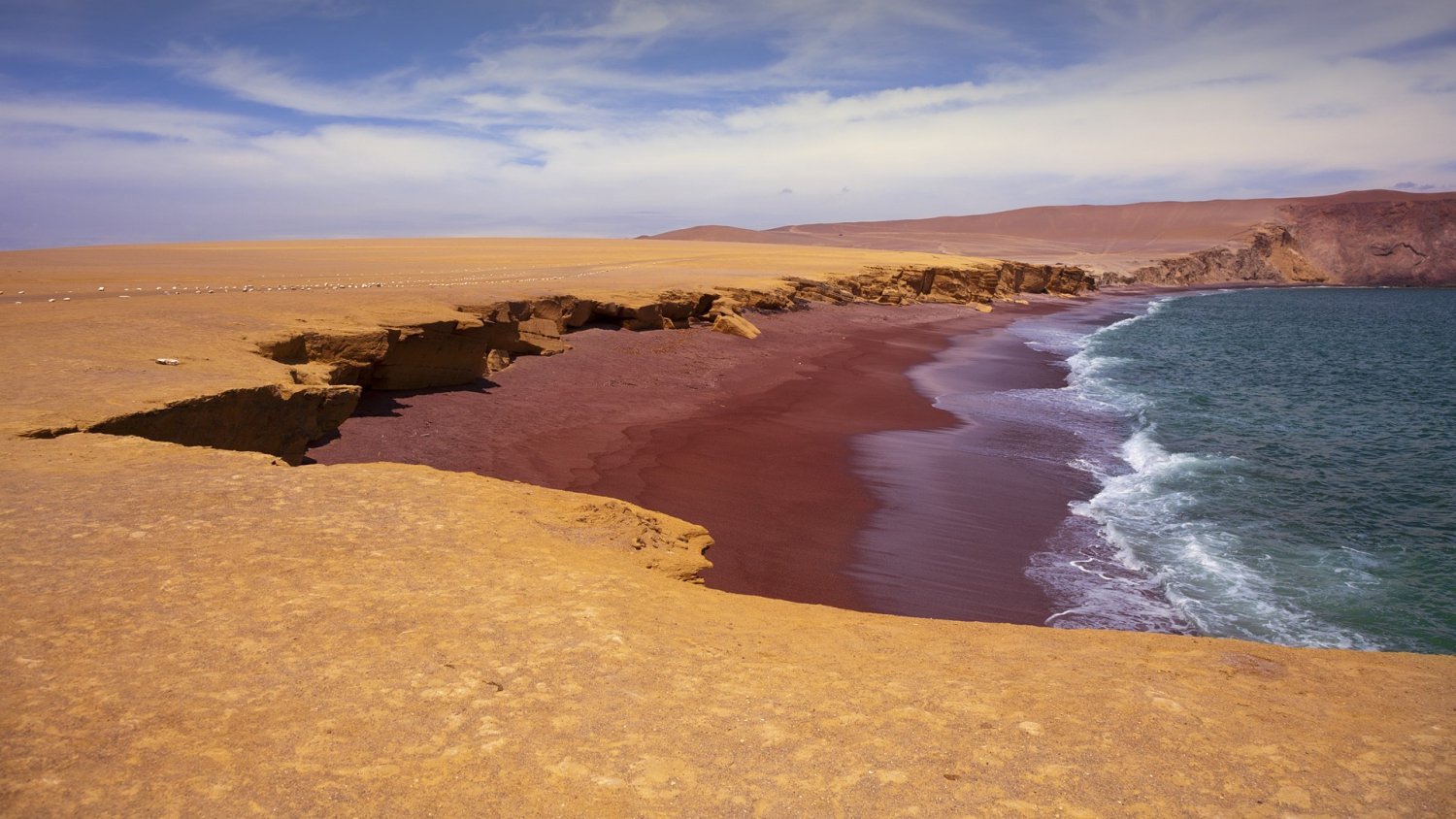 Playa Roja
Weather:
The average monthly temperature is between 15.5 ° C - 22 ° C. There is no rainy season. The Reserve can be visited all year.
What to bring
:
Hat or hat
Sunscreen
Camera
Summer clothes and a light jacket because it is very windy