Estelar Miraflores Hotel
The restaurant & bar located on the 22nd floor of Estelar Miraflores Hotel offers some of the most breathtaking views of the city and ocean that you will find in Lima
Are you a business owner in Peru?
Promote your business 365 days a year with the #1 Guide to Peru.
Gain MAXIMUM EXPOSURE with a 'Dedicated Business Profile'
Find Out More
Directions to Estelar Miraflores Hotel
Estelar Miraflores Hotel

The restaurant & bar located on the 22nd floor of Estelar Miraflores Hotel offers some of the most breathtaking views of the city and ocean that you will find in Lima. The decor is a bit outdated, but trust me, the view makes up for it.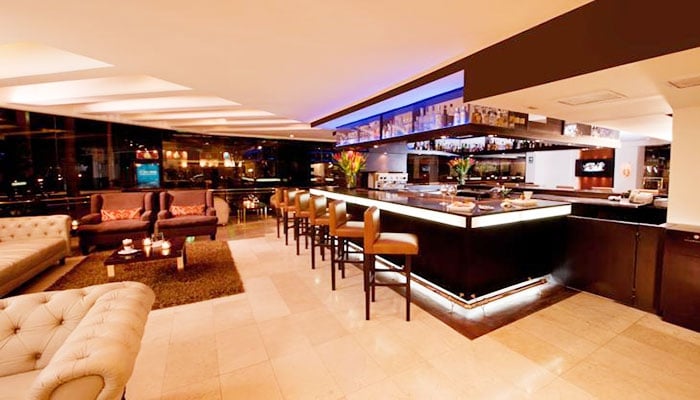 Estelar Miraflores Hotel

Only 20 minutes from the historic center of Lima, it is strategically located so you can enjoy the best tourist sites in Lima. Due to its proximity to the famous Larco Avenue, just a few steps away, you can enjoy plans for all tastes: drink coffee, a night on the always lively Calle de las Pizzas or go shopping in Larco Mar, a shopping center with Ocean view where you will find the exclusive shops, as well as the best nightclubs and bars in the city.


Be sure to get there by 6 pm and you can enjoy the sunset as well as a 2 × 1 happy hour from 6 pm - 8 pm

Address: Av. Alfredo Benavides 415 , Miraflores 15074 , Lima
View Larger Map