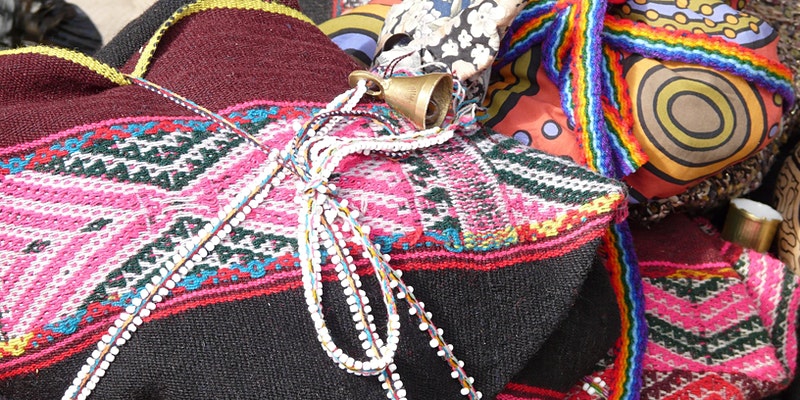 Mesa or Misha Workshop with Pampamesayoq Don Augustine
By Ali Rabjohns
Sun Apr 18th 2021
---
Peru
Peru
https://www.myguideperu.com/events/mesa-or-misha-workshop-with-pampamesayoq-don-augustine
BOOK NOW
Event Details
Best events in Peru

Online event

In 2009 I met this beautiful, warm-hearted teacher and Pampamesayoq and received a powerful Karpay in the Mountain region of Huaman Lipa, Q'eros, Peru. Since then, my life hasn't been the same and it is my great honor to introduce my teacher in this way to you all. He and his son Santos have agreed to share their knowledge of the Mesa.

We will be looking at the Misha contents and how Don Augustine has created his own medicine bundle. We will be taking a break halfway through and there will be a chance for you to ask questions.
All proceeds will go to Don Augustine and his family.

For people who are earning a steady income, we suggest £23.

Hopefully, Don Augustine will be coming with his son Santos this August to Glastonbury to pass on a powerful series of Karpay, or energy transmissions during a beautiful retreat.
This workshop is an act of Ayni or reciprocity to enable us all to work together in harmony.