La Piccolina
Italian Pizza
Delicious food with all the Italian style in a very pleasant atmosphere.
La Piccolina

Delicious food with all the Italian style in a very pleasant atmosphere.

When the La Piccolina trattoría was recently installed, its owner never imagined the success of its pizzas and pastas. They offer a varied menu in Italian delicacies in which the pizzas are the most remarkable. Its dough is so thin and crispy that it allows the ingredients to flood your taste buds.

In La Piccolina you can also enjoy wonderful meat and pasta dishes prepared according to traditional Italian recipes. We highlight the Lomo al Malbec, a true luxury. Enjoy this cozy family atmosphere where you can feel at home.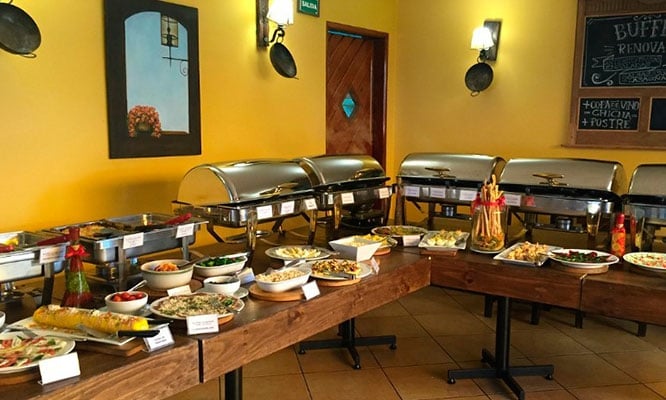 Italian buffet



In addition, it offers an Italian buffet service that you cannot miss because they have that special touch that refers to Peruvian food. So you can come as a family or with the friends of the office to enjoy the times offered by this service: pani, antipasto, insalati, pasta, funds, meats. But that's not all, you can also enjoy a nice afternoon with your friends or have a taste with their coffees, sandwiches and sandwiches.

Those who have already visited Simón Salguero's La Piccolina Restaurant comment that it is unique due to the style of each of their pastas, they recommend without hesitation the Meat Ravioli. They agree that the attention of the young men is impeccable and they feel very good in their environments, which from a simple and harmonious decoration are cozy.

Budget
Best For Whom
Business Travellers
Mature Travellers
Families With Teenagers
Families With Children
For Her
For Him
All Ages
Couples
Groups
Students
Best For What
Fine Dining
Cocktails
Quick Bites