LIMO Peruvian Cuisine & Pisco Bar
One of the kitchens that traveled the most in the world
Are you a business owner in Peru?
Promote your business 365 days a year with the #1 Guide to Peru.
Gain MAXIMUM EXPOSURE with a 'Dedicated Business Profile'
Directions to LIMO Peruvian Cuisine & Pisco Bar
LIMO Peruvian Cuisine & Pisco Bar

One of the kitchens that traveled the most in the world, and that most palates loved during the last decades, is Japanese cuisine. As always when a kitchen reaches a new land, it mixes with the techniques and ingredients of its new environment. The Nikkei culinary always includes fresh ingredients, clean flavors and a high professional level in handling details.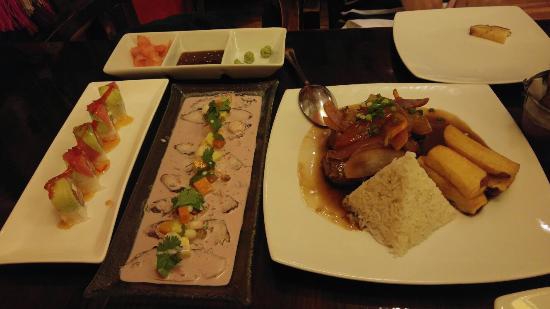 Different flavors!

The high Japanese cooking technique, reinvents ours with resources from the region, achieving a dream result. The LIMO experience, from our traditional balcony overlooking the Plaza de Armas, is a journey through the Nikkei cuisine and offers a surprising drink bar.