Mi Barrunto
Latin American Seafood Traditional
Mi Barrunto

'MI BARRUNTO' has conquered lovers of marine flavors with its good cuisine, the result of the efforts of the Sánchez Aranda brothers. I fight fishing, Augusto cooks and Jhonatan attends. His mother, Maria Aranda, is and will be the source of his inspiration for this ceviche temple located in the center of the traditional district of La Victoria, between the Alianza Lima stadium and the fire company. Classics of marine cuisine prepared in their style, in addition to creative novelties and pisco-based cocktails.

With so much marine variety, they want to come back again and again.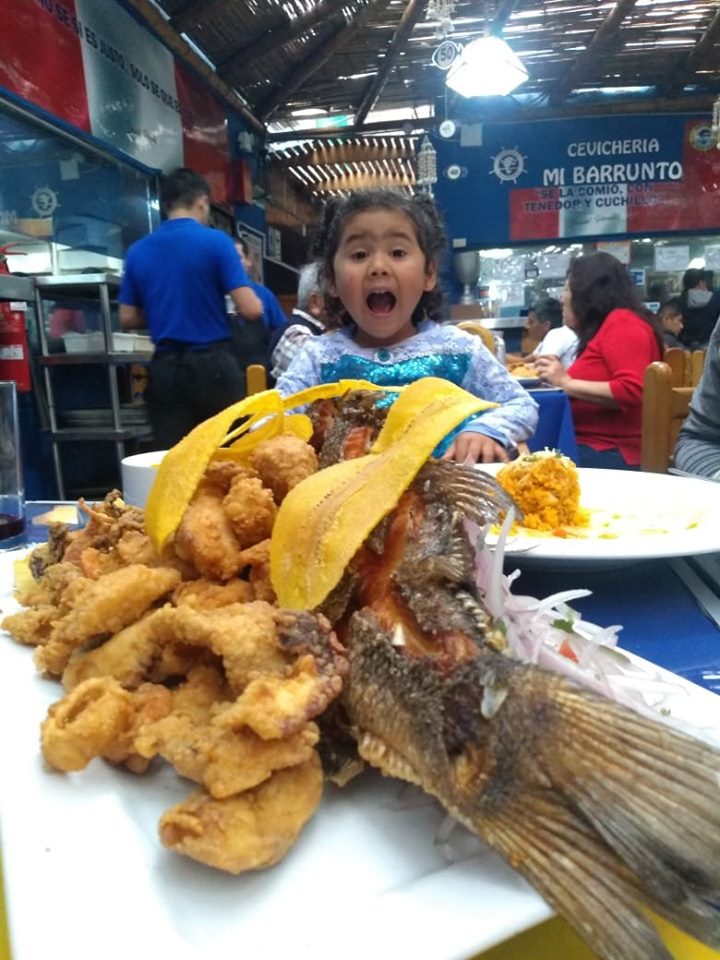 Fresh seafood



Cevichería Mi Barrunto offers its guests a pleasant and pleasant family atmosphere, where you can share with all your loved ones the most delicious dishes prepared with fresh seafood from the Pacific coast.

Its varied menu offers wonders typical of Peruvian coastal cuisine such as tiraditos, causes, ceviches and tacu tacu of different varieties of fish. We recommend trying the Garlic Flakes Sole.

Budget
Best For Whom
Mature Travellers
Families With Teenagers
For Her
For Him
Couples
Groups
Students
Best For What
Fine Dining
Quick Bites
The Local Experience
Cultural Experience