Osensei Sushi Bar
Japanese Seafood
A new space to enjoy a varied menu of makis and dishes of Japanese cuisine
Osensei Sushi Bar

A new space to enjoy a varied menu of makis and dishes of Japanese cuisine. The OSensei Sushi Bar Restaurant is in Surco and was inaugurated in June 2016. It is committed to bringing together the lovers of oriental cuisine in their environments, which are carefully decorated with sober colors and designs, typical of the country of the Rising Sun.

In your letter you will find preparations such as the Osensei Maki, which comes stuffed with pickled Daikon and carrot and on its cover you enjoy the flavor that spinach and chasu gives it. Seafood on the fire are also requested, which are sauteed in teriyaki sauce.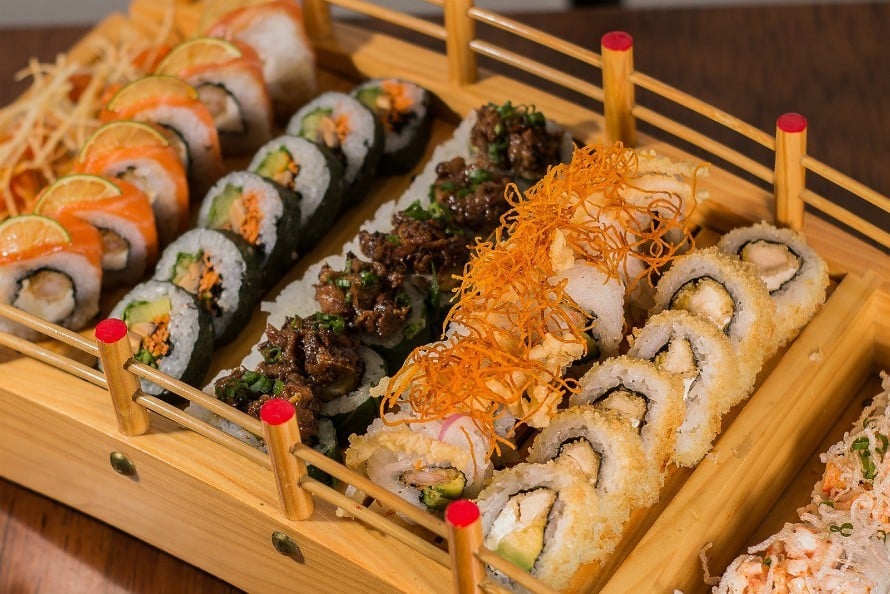 Enjoy!



Come in a group of friends or with your whole family to enjoy your Makis Open Bar and turn your Tuesdays or Thursdays into the most fun and exquisite days of the week. You can also order your OSensei Combo and enjoy up to 3 makis tables accompanied by Teriyaki wings and a glass of lemonade or purple chicha.

Come and enjoy the experience of a new proposal!

Budget
Best For Whom
Business Travellers

Mature Travellers

Families With Teenagers

For Her

For Him

Couples

Groups

Students
Best For What
Fine Dining

Quick Bites

Cultural Experience