San Ceferino
Pizza
Discover one of the best Italian restaurants in Lima
San Ceferino

Discover one of the best Italian restaurants in Lima with more than two decades of experience and gastronomic tradition. San Ceferino de San Isidro Restaurant is a benchmark in terms of Italian food. There you can taste select dishes made with the original recipes that have popularized Italian cuisine throughout the world. In addition, seeking to break schemes and go beyond the conventional, they also bet on fusion cuisine. You can taste the millenary Italian preparations with the tasty Peruvian touch that already conquers the world in really splendid creations.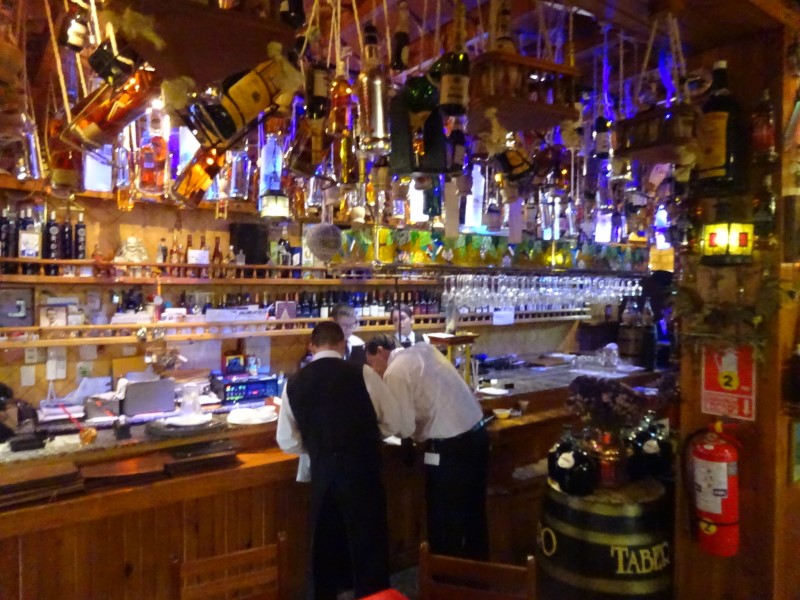 A well-stocked bar



His team of professional chefs in culinary art and with extensive experience in the field offer you the best dishes in masterful presentations. So you can find delicacies such as the Ronda de Makis in the style of San Ceferino, the Salmon Carpaccio in Tonnato sauce and caviar and the Iberian Risotto with mussels, seafood and lobsters. San Ceferino is renowned for its variety of artisanal pasta of privileged flavor, select meats, fresh grilled seafood, crunchy wood-fired pizzas and the exotic Ostrich Festival.

It should also be noted that this restaurant gives as much importance to the taste of their food as to the quality of service they provide. They strive to provide personalized attention so that you feel fully comfortable during your visit. They have a team of professional waiters in the field who will advise you on the content of the letter and will always be attentive to your needs in general. Dare to live the San Ceferino experience and fall in love with that great experience.

Budget
Best For Whom
Mature Travellers

Families With Teenagers

Families With Children

For Her

For Him

Couples

Groups

Students
Best For What
Fine Dining

Cocktails

Quick Bites