Popolo Pizza peru
Italian Pizza
Italian cuisine in style.
Popolo Pizza peru

Italian cuisine in style.

The Piazza del Popolo in Rome is famous throughout the world. It is a place very appreciated by the Romans and surprising to tourists for its enormous dimensions, its obelisk and the fountain with statues of lions on whose stairs people usually sit. This bustling, lively, popular, lively place is ideal to have a good time with family and friends ... Like this restaurant.

And what characterizes the cuisine of Piazza del Popolo? Original, authentic recipes, exclusively with fresh and prepared products at the time. 'Tutto' is homemade and prepared as 'la nonna' does. Good examples are the Caprese Salad (with mozzarella, fresh tomato and oregano), the Pizza with 6 cheeses or the 'Spaghetti al cartoccio' (with clams, prawns and squid sauteed in white wine and presented in swan-shaped aluminum foil ).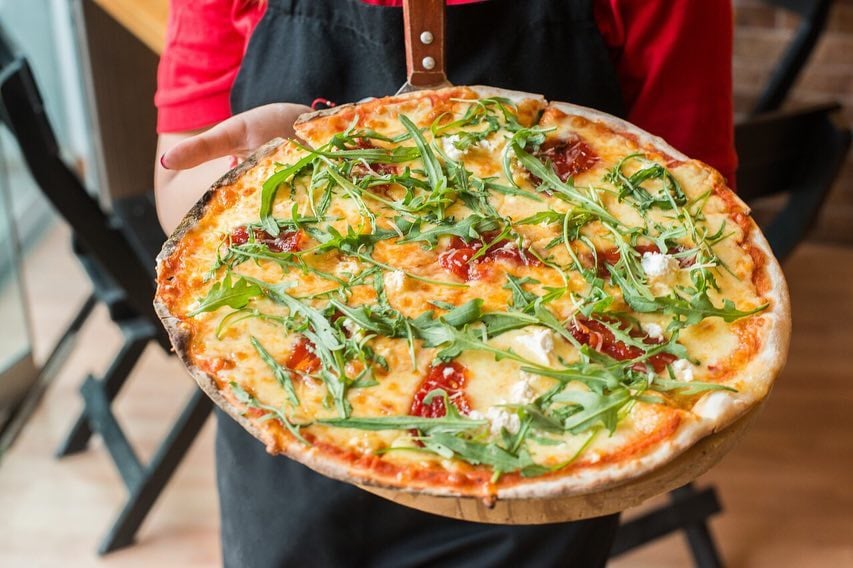 Thin-crust pizza



Among the various desserts, a good Tiramisu or a 'Crêpe del sincador' (with vanilla ice cream covered with hot chocolate). All served in more than generous proportions.

From Monday to Friday (non-holidays), they have an all-inclusive menu of the day (free Italian buffet, 3-second dishes to choose from, drink, dessert and coffee) for only € 9.90 and Thursdays of the 180g steak.

They also have giant pizzas on promotion on Mondays at € 6 (VAT not included).
On Tuesdays all traditional pastas for only € 7 (VAT not included). And on Saturdays and Sundays at noon, "bambini" can enjoy a healthy and balanced meal for only € 1.


Budget
Best For Whom
Mature Travellers

Families With Teenagers

Families With Children

For Her

For Him

All Ages

Couples

Groups

Students
Best For What
Fine Dining

Cocktails

Quick Bites

Book Table

Popolo Pizza peru