Cusco: Inca Trail routes and what you should know about Machu Picchu and surroundings
Adventure Arts & Culture Family Fun Inspiration Top 10
The accesses to our wonder were reopened and that is why we offer you a wide range of practical tips that will help you better program your next foray into these beautiful Andean landscapes.The accesses to our wonder were reopened and that is why we offer you a wide range of practical tips that will help you better program your next foray into these beautiful Andean landscapes.
ANCESTRAL ROUTES
The Inca Trail has different routes. The most requested is the 45 km (most operators do it in 4 days / 3 nights) that starts in
Piscacucho
(km 82), near Ollantaytambo, which is reached by train or bus. From this point begins the walk through the Cusichaca river gorge to the heights of the town of
Huayllambamba
. Then you ascend to the Huarmihuañusca pass (at 4,200 m.a.s.l.), considered the highest point of the entire road. In this section the
circular ruins
of Runkuracay are also visited, as well as an impressive Inca tunnel carved in rock until a step in which snowfalls such as Salkantay and Verónica are appreciated until reaching
Puyupatamarca
(city of clouds), the Inca ruin most impressive of the journey. Finally, a cloud forest with a diversity of flora and fauna is crossed until reaching the 50 steps that lead to the Intipunku (door of the sun or entrance to
Machu Picchu
).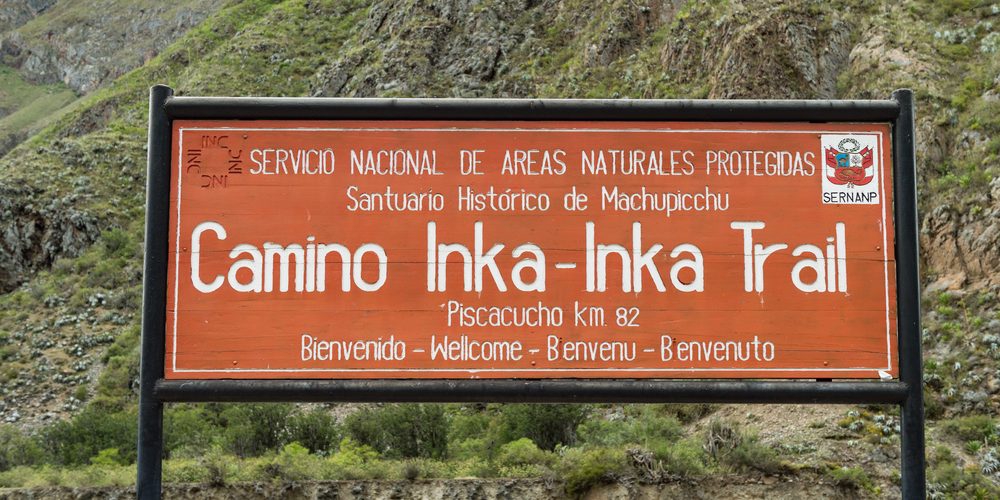 km 82, Piscacucho
For those who have less time, there is a 2-day and one-night stretch known as the
Camino Real de los Incas
, which starts at km 104 (Chachabamba) and consists of a four-hour walk to Wiñay Wayna (2,700 masl ) and then go through the cloud forest before entering
Machu Picchu
.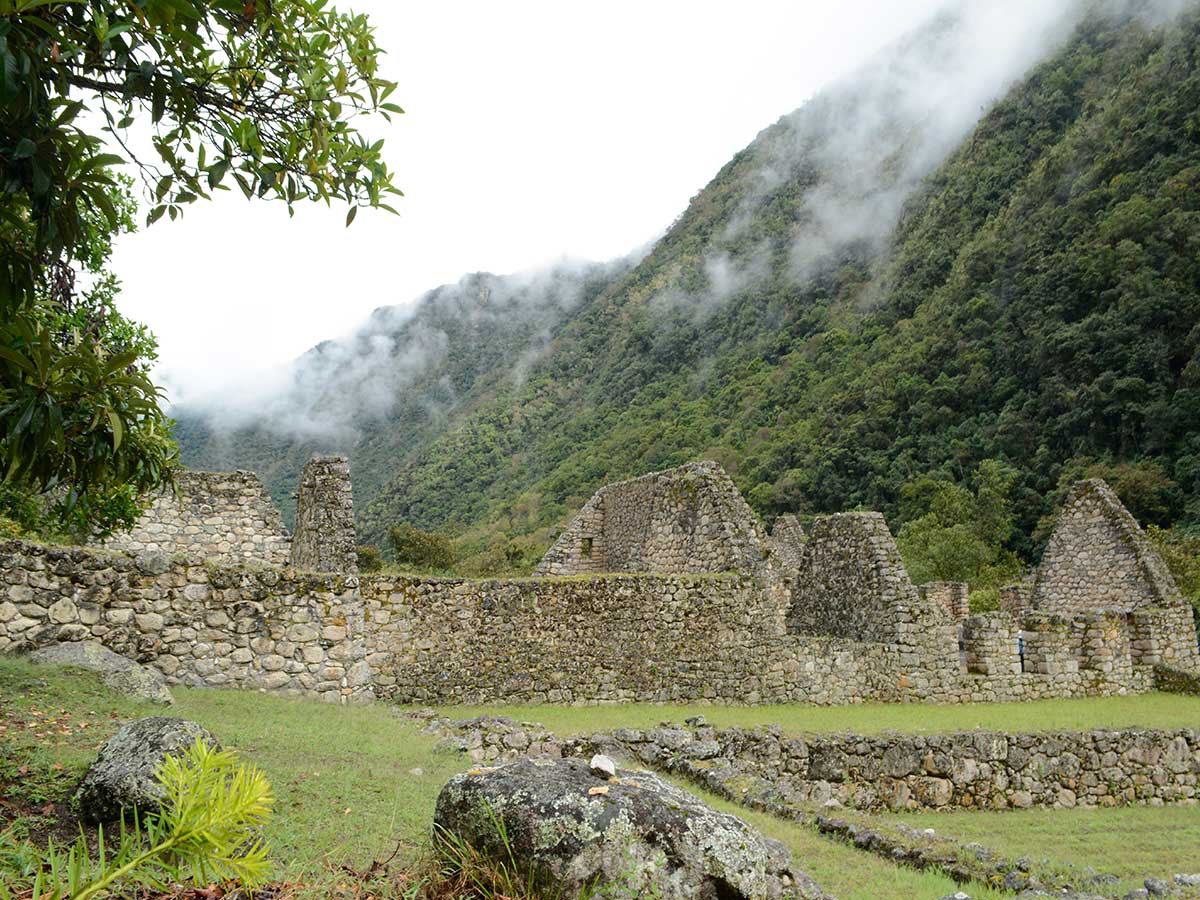 Chachabamba, Inka Trail
Another route demanded by visitors is the one that departs from
Qoriwayrachina
(km 88), as well as the one that starts at Salkantay.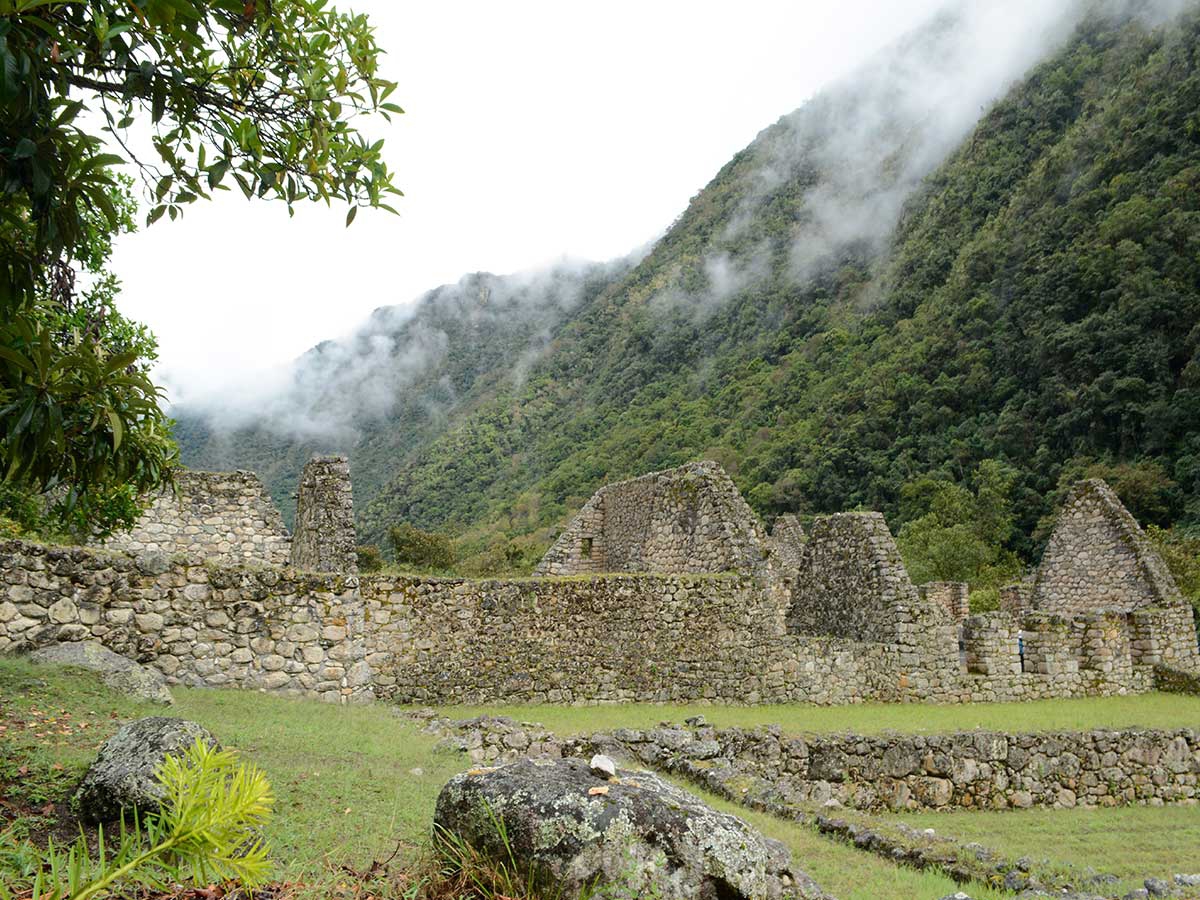 Qoriwayrachina
PRACTICAL TIPS
Because only 500 people are allowed to enter a day, it is advisable to make a reservation 4 or 5 months in advance with an authorized agency. Also visit the website
www.machupicchu.gob.pe
to know the availability day by day. The ideal month to travel the
Inca Trail is May
, as there is little rain and the vegetation is lush. Although
the Inca Trail
is considered a trekking of moderate difficulty, there are routes that exceed 4,000 m.a.s.l., so it is important to take into account a previous acclimatization.
ALL ABOUT OUR WONDER
The visit to the splendid Machu Picchu (old mountain in its translation into Spanish) is one of those trips that one should make at least once in a lifetime. And it is that in its ruins, considered masterpieces of architecture and engineering, until today you can perceive the high degree of perfection achieved by its creators.
Proof of this is the structure presented by this
Inca citadel
, in which two well-marked areas are distinguished: an agricultural and an urban one, in which we can highlight temples such as the three windows, the sun and the condor, as well as a main square, the Intihuatana, the ceremonial rock and the main residence of
the Inca
.
THE ACCESSES
The fastest and recommended way to get to Machu Picchu Pueblo (or Aguas Calientes) is by train from
Poroy and Ollantaytambo stations
. If you are in Cusco, it is best to take a taxi to Poroy (30 minutes from the city). The cost is about S / .30. From here the trains of the Peru Rail company depart that take about three and a half hours to Machu Picchu Pueblo.
Once you have arrived at
Machu Picchu
Pueblo you have two options to reach the citadel: one is to travel on foot 8 km to the entrance or take a bus (depart every 15 minutes) from 5:30 a.m. until 3:30 p.m. Prices for going up and down to the sanctuary are US $ 17 for foreign adults and US $ 12 for national adults. Please note that you must present your ID or passport when buying your ticket.
To enter the sanctuary of
Machu Picchu
we recommend you buy the entrance ticket in advance, since the quotas are limited. Once the reservation is made, you have six hours to pay at the offices of the Banco de la Nación or at the
Regional Directorate of Culture of Cusco
(cash only).